As prayers for Luga-Flow rapper Gravity Omutujju to get well quick continue among his fans and well-wishers, it is emerging why exactly the musician (real names Gilson Wabuyu) got shot at. A woman who hasn't feared to tell what exactly she witnessed, one Leah Nakalema, has revealed to Matooke Republic that the rapper and his crew found themselves in the line of fire after they overstayed idling around at a petrol station, looking shabby and suspicious. (The shooting incident happened at LK Petrol Station in Bukuya Sub County, Kassanda District, Greater Mityana region.)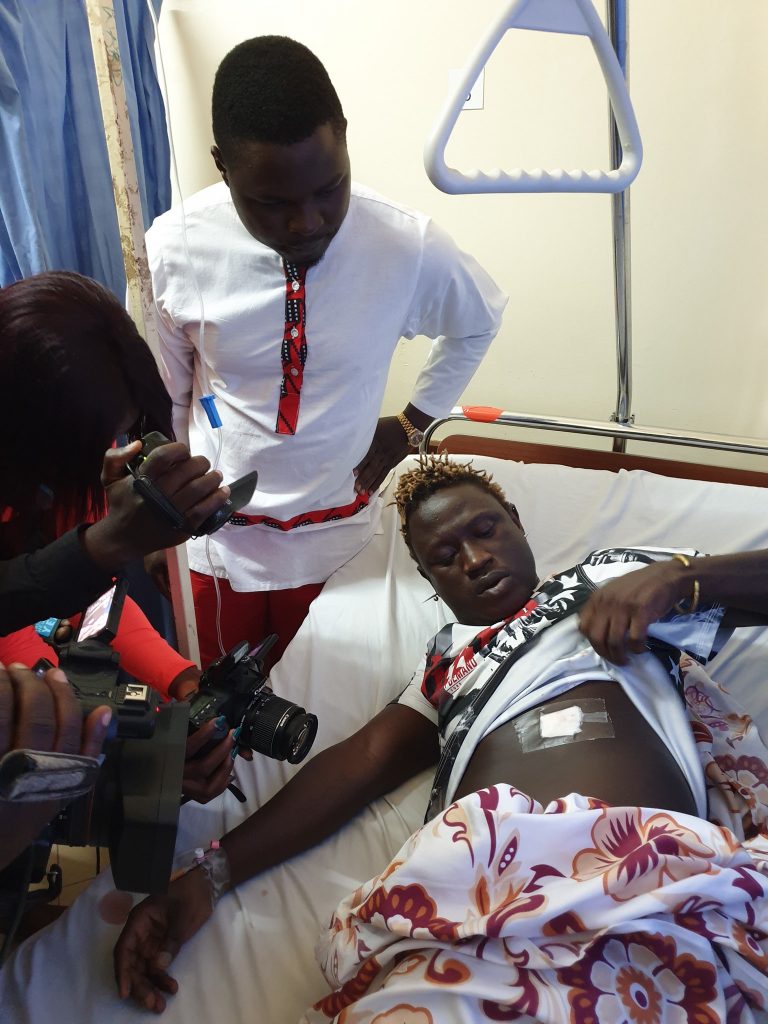 Gravity has already said that he parked at the petrol station to wait to be picked up and taken to a concert venue by the organizers of the show he was slated to perform at. What he hasn't mentioned is what transpired exactly as he waited at the petrol station.
The eye-witness narrates that Gravity and his crew of two boys parked at the station at around 7pm, and as time went by 'the two shabby boys' (Gravity's assistants) started rotating in the area. That this made some of the residents, let alone the operators of the petrol station, worried; since the boys were talking to no one yet their faces were not known by anyone and the car they were in had never been seen in the area before.
"As it approached 10pm, we approached the security officer of the petrol station and tipped him off. He immediately confronted them and in a short time we had gun fires. We ran to the scene only to see Gravity was in the car," Nakalema told Matooke Republic.
Gravity is still admitted at Rubaga hospital in Kampala while the security guard, Amos Muhebwa and two other people are being detained at Kasanda Central Police Station on charges of attempted murder as investigations into the matter are ongoing.