The Uganda People's Defence Forces (UPDF) has refuted the narrative that has been going around that one of its own misbehaved recently when Maj. Gen. Matayo Kyaligonza 'abused' a traffic policewoman –saying that Maj. Gen. Kyaligonza is not a part of UPDF.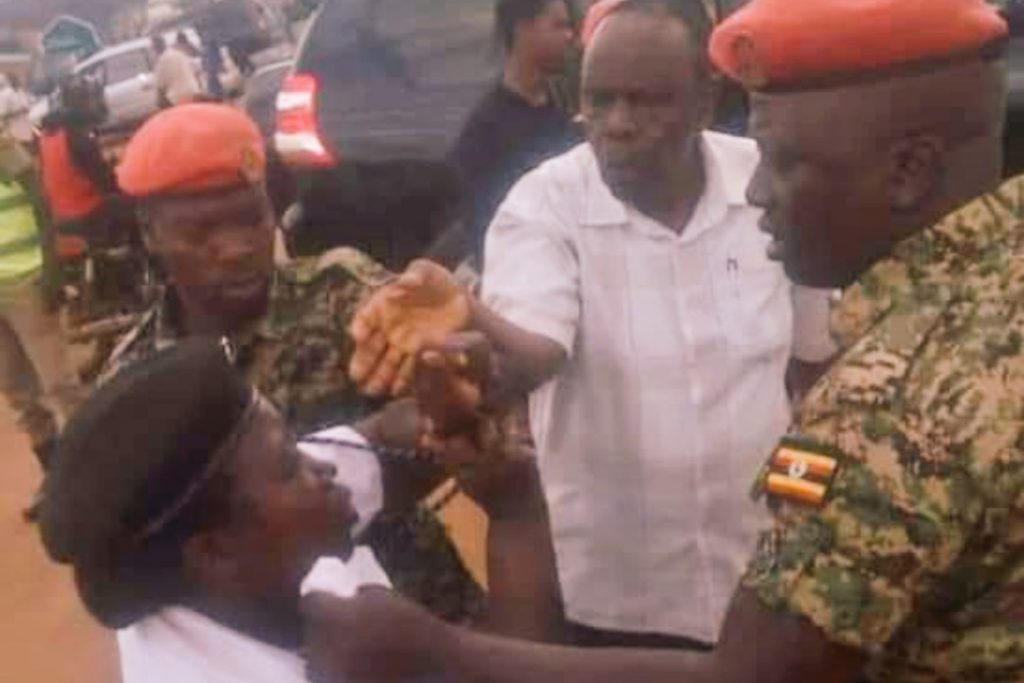 Through its spokesperson Brig. Richard Karemire, the UPDF has said that Maj. Gen. Kyaligonza is a retired member of the UPDF who is not even a member of the reserve force.
"Maj. Gen. Kyaligonza retired from the army and is not even a part of the reserve force," Brig. Karemire told the media this afternoon. "Whatever he did, he did as a person, may be in his other capacities but not as a UPDF official."
To this Brig. Karemire added that the national force is already moving to discipline the retired Major General's guards who participated in the roughing up of the traffic policewoman yesterday. The UPDF spokesman said the guards have already been summoned and are going to answer for their conduct and face disciplinary action.