Kawempe South MP Mubarak Munyagwa has assumed the office of Chairperson of parliament's Committee on Statutory Authorities and State Enterprises (COSASE), and started off in war-mood by straightaway making tough demands to immediately be given a Vice Chairperson.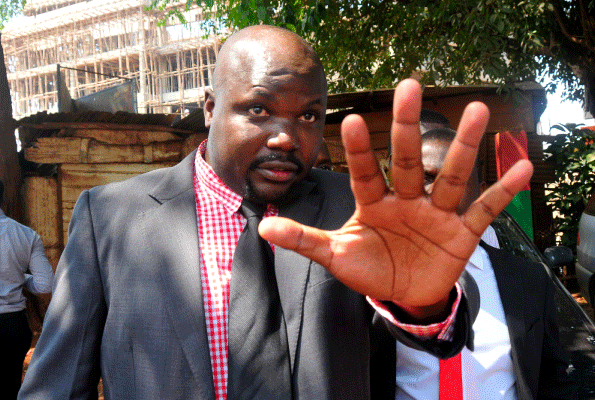 This follows Speaker Kadaga's naming of Munyagwa's initially-designated Deputy,
Moses Kasibante (Rubaga South MP), to the House Committee on Appointments. Kadaga is the patron of Independent MPs among whom Kasibante belongs and therefore her allocating him over-ruled his earlier being named Deputy COSASE chairperson by FDC President Patrick Oboi Amuriat.
"I need a vice chair, that is my right. I need a vice chair, I have to save time to do my own things," Hon. Munyagwa's demand goes.
The Kawempe South MP made his demands for a Vice Chairperson public while speaking to the media yesterday, shortly after receiving office and the instruments of power from taking office from Bugweri County MP Abdu Katuntu.
He said he will continue engaging Speaker Rebecca Kadaga and the Leader of Opposition, Ms Betty Aol over the matter.
Hon. Munyagwa says for now, he will handle the heavy work without a Deputy. "We have been in these positions before, I am a former mayor [and] we used to hold meetings. I used to preside over one of the biggest councils in Kampala with 45 councillors, of whom 33 were from NRM yet I'm from the opposition. I don't see anything new," said Munyagwa.

He emphasised that he has enough experience to steer the committee that watches over Commissions, Statutory Authorities and State Enterprises to the right direction.