The just-retired chairperson of the Parliamentary Committee on Statutory Authorities and State Enterprises ((COSASE), Hon. Abdu Katuntu, has hit back at the IGG's recent petition to the Internal Security Organisation (ISO) to investigate COSASE's conduct in its recently-concluded investigation into Bank of Uganda's sale of over eight commercial banks over the years. Saying he is not bothered with the IGG's motives and vowing that he will not be bullied.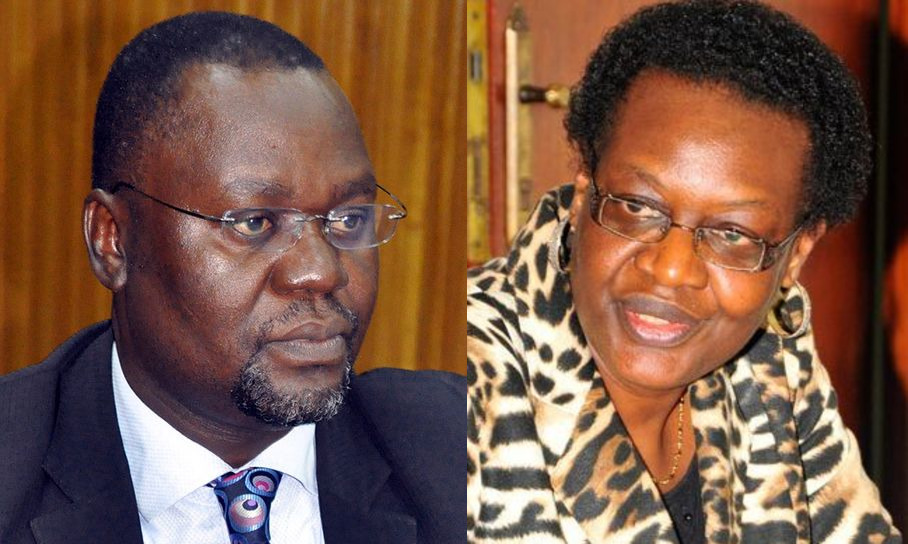 The Inspector General of Government, Irene Mulyagonja earlier this week wrote a letter asking the Internal Security Organisation (ISO) to conduct an investigation into the conduct of COSASE members who conducted the probe into the closure of seven commercial banks.
"We shall not be destructed by the IGG, because she did it deliberately. They want to shift attention from the findings of the committee to wild allegations," said Kantuntu before asking where the IGG has been all the years when the central bank has been rotting.
"What we did is actually her job. If she was such a worker, she should have sorted out or at least realized that Bank of Uganda was having challenges," he said.
Yesterday the Speaker of Parliament, Rebecca Kadaga decided to also send summon letters to IGG Irene Mulyagonja to establish grounds on why she decided to order investigations on COSASE MPs.