Three-time presidential candidate Dr. Abed Bwanika has told Dr. Kiiza Besigye and his Forum for Democratic Change counterparts to accept that Kyadondo East legislator Hon. Robert Kyagulanyi is the new player to lead the opposition.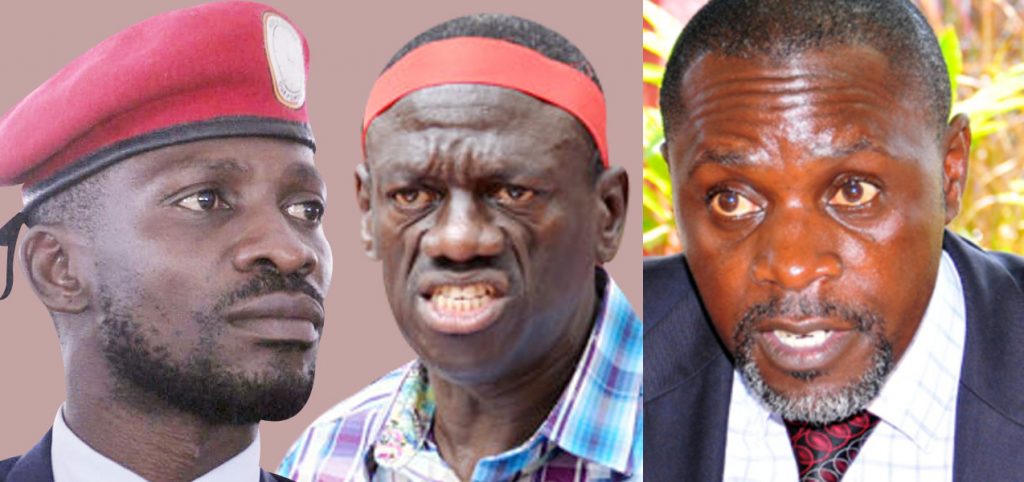 The veteran politician says for the past 20 years, Besigye has been a pivotal player for the opposition but currently it seems his era has hit an end. And according to Bwanika it's because the current opposition population believes that Besigye will not lead them to the 'promised land.'
"I think the emerging leader of the opposition is Bobi Wine. Besigye has done his part, he should give space for other people to emerge especially if he means well for the opposition. If there is someone who can lead us in this dispensation, let us come up and support that person," said Bwanika while appearing on a local TV.
Bwanika who claims to be the People Power Chief Strategist adds that Besigye spends 4 & ½ years saying we can't remove this gov't using a ballot paper, then 6 months to the elections he picks forms to register and contest for presidency.
About the recent attack on Besigye, Bwanika says: "No sane politician will support anyone to practice violence because of any disagreement. Hon. Namboze and the Lord Mayor were attacked some years back around Kiwangala. There was no people power then, so you cannot claim that this (attack on Besigye) is what characterizes people power."