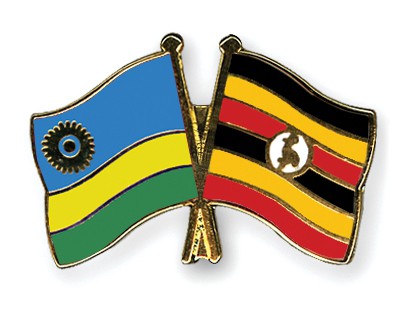 As the relations between Kampala and Kigali remain tense following the closure of the Uganda-Rwanda border by the later now a week ago, Ugandan Foreign Affairs Minister Hon. Sam Kuteesa has said that Uganda can not and will never allow anyone who threatens a neighbor to operate from her territory Rwanda alleges.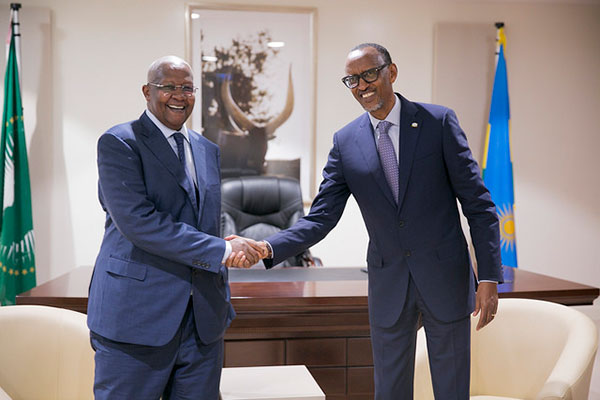 In a statement issued earlier today, the Minister for Foreign Affairs has as such summarily dismissed reports that Uganda is hosting elements fighting Rwanda.
"It is false that Uganda host elements fighting Rwanda. Rwanda knows this very well, as it has been a matter of confidential communication at the highest level of the two countries," he said.
The Minister said its Uganda's principled position that they cannot allow anyone destabilize a neighbor, bearing in mind the fact that the country's "development and transformation cannot take place without peace and security in the region."
Kutesa's statement follows sweeping allegations by Sezibera earlier today in Rwanda's capital Kigali.
Addressing a press conference in Kigali, Sezibera accused Uganda of harboring dissidents including forces allegedly working to overthrow President Paul Kagame's government.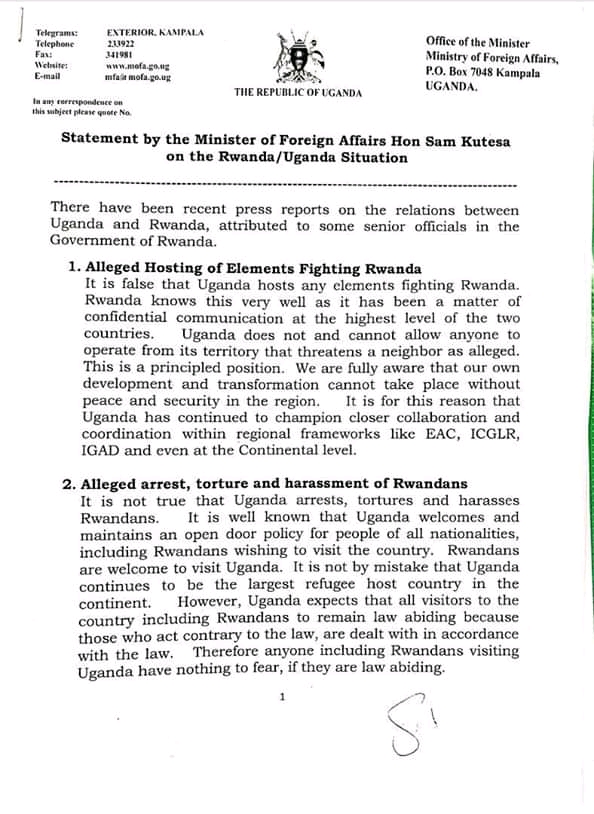 Sezibera alleged that some of those operating in Uganda include rebels allied to former Rwanda Defence Force Gen Kayumba Nyamwasa's RNC (Rwanda National Congress) —  a rebel group linked to Lt Gen Kayumba Nyamwasa, a former chief of staff of the Rwandan Defence Forces, who fled and now lives in South Africa where has survived several assassination attempts.
On the same issue, a former Rwandan diplomat and former Rwanda Chief of Staff, Theodene Rudasingwa has also issued a statement advising Uganda and Rwanda to stop relying on the relationship between General Museveni and General Kagame as the defining element of the relationship between the people of Uganda and the people of Rwanda.
According to Rudasingwa, Rwanda has closed the border with Uganda and restricted the movement of Rwandans, signaling that an esacalation could easily spark off a border conflict. He emphasized how the fight is a 'one man' fight between the two countries' leaders pursuing their selfish interests, and how the citizens are suffering on behalf of their leaders.