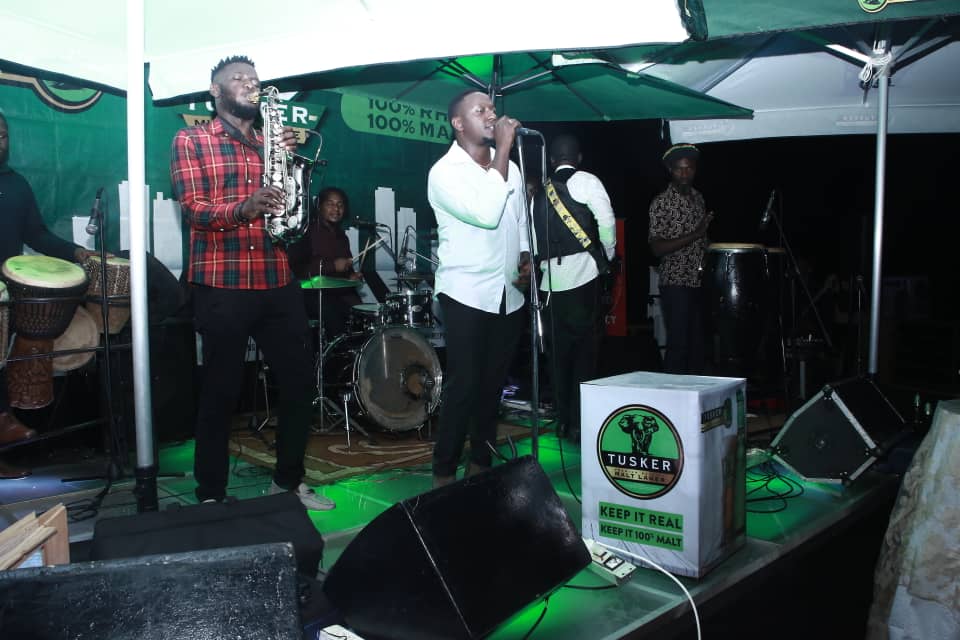 The Tusker Malt Golf Series concluded in style at the Uganda Golf Club (UGC) on Saturday, with riveting action on the course and a 19th hole experience to remember, which featured a performance by the Janzi Band.

The tournament, a new addition to the local golf calendar, attracted over 1,000 golfers to enjoy a unique golfing adventure, traversing six golf courses (UGC, Jinja, Mbarara, Palm Valley, Serena Kigo, and Tooro) across the country where grueling outings on the course were rewarded with the smooth, premium taste of Tusker Malt off it.

After nearly five months of action, Saturday was the day of reckoning as the popular golf series returned to the course where it all started, at UGC for the grand finale where Peace Kabasweka proved too good for the rest to claim the prize for the top male golfer of the series.

Peace Kabasweka finished top of the board in the female golfers' category, while Paul Ndyaguma took the gongs in the male golfers' section. The winners earned themselves an all-expenses paid trip each to Pattaya, Thailand.

"It has been an exciting journey. Tusker Malt and golf have a relationship that runs very deep and we are pleased that as a premium lager we were able to put together an equally first-class golf tournament which has been vastly successful," said Cathy Twesigye, UBL's Brand Manager, Premium Beers.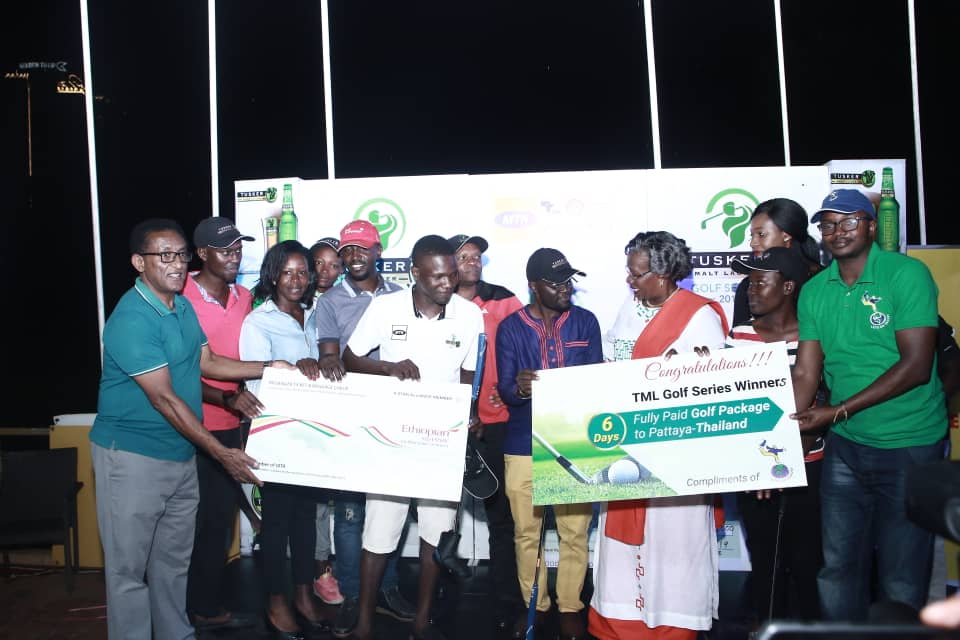 The six winners now head to Thailand, which boasts over 250 golf courses with about 20 of the best golf courses situated in Pattaya. This makes it the premium destination for golfers from around the world.

Several other prizes were awarded to the other winners from the other sponsors of the TML Golf Series who included; MTN, CBA, Shell, Let's Go Travel, Pepsi, Kenya Ports Authority, Serena Hotels and Ethiopian Airlines.
Other Winners;

Male  Pair
-Bwafu Collins and Owach Geofrey (both 51)
Female Pair
-Nabirye Dorothy and Kawanyi Sharon (both 51)
Best Series individuals
-Men-Ndaguma Paul (237)
-Female-Kabasweka Peace (196)
Subsidiary ladies
Group A.
-Maraka Brenda (42)
-Kansiime Elizabeth (40)
-Nasimolo Jenina (37)
Subsidiary Men
Group A.
-Marino Lawrence (42)
-Ngobi Joseph (42)
-Gaita Rodell (41)
Professional Winner
-Rugumayo Ronald (95)
Group B
-Orach Geofrey (43)
-Rugamba Silver (41)
-Hakiza Harry (41)
Group C.
-Ndayaguma Paul (45)
-Waweru Robert (42)
-Mugarura Edwin (41)