"Despite not directly mentioning any particular individual, it would seem like President Museveni's latest warning to those harbouring intentions of destabilizing Uganda has been meant for Rwandan President Paul Kagame and his administration.  With Uganda and Rwanda currently at their worst relations since the respective countries' armies went to blows in D.R. Congo a decade and a half ago, President Museveni while commissioning factories in Mukono over the weekend issued another stern warning that couldn't have gone unnoticed in Kigali.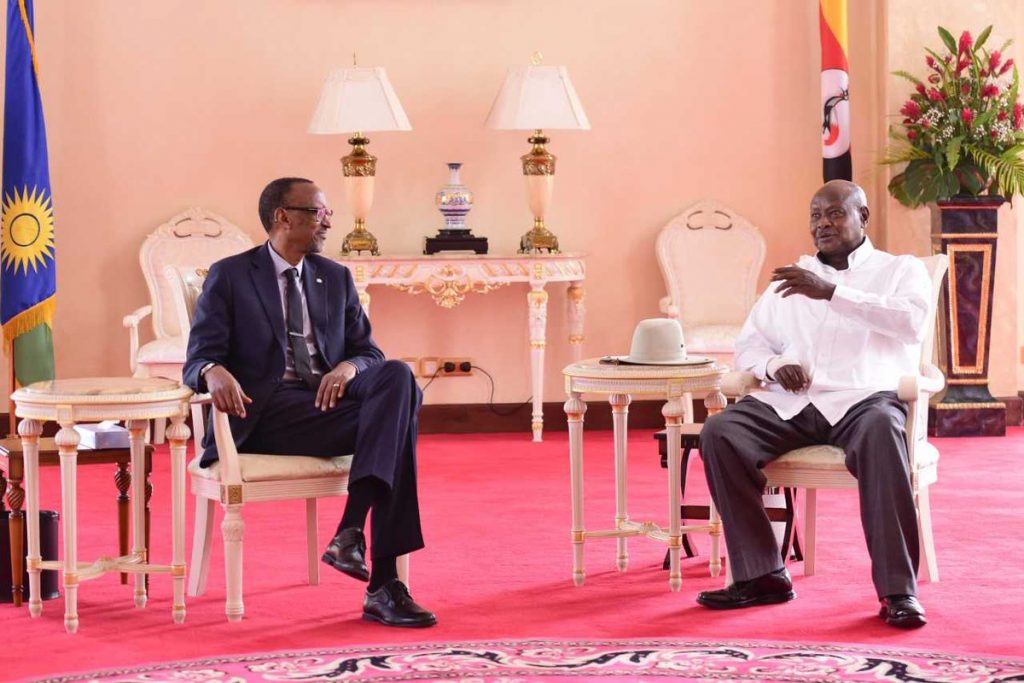 "Those who want to disturb Uganda, they don't know our capacity. Our capacity is very big. Once we mobilise, you cannot survive. I can assure you of that if you are a trouble maker," Museveni said.
The Ugandan president went on to extol the security developments Uganda has attained over the years, saying the organs have been lying a little behind on human intelligence but with the installation of cameras, security is now guaranteed.
Notably, Museveni's statements come at the time when his counterpart President of Rwanda Paul Kagame was also quoted issuing almost similar remarks.
"When I hear somebody say no one can destabilize their country, I agree. No one should actually be destabilizing that country but that country should also not be destabilizing others. I think it is a fair deal," Kagame said during the opening of the 2019 Rwanda Annual Retreat that brings together senior leaders from Central Government, Local Government, parastatals and the private sector.
The factories  President Museveni commissioned in Mukono include: mattress and steel manufacturing plants at Tian Tang Industrial Park, Royikems Industries for mattresses and plastics, Landy Industries that manufacture sandals and shoes, Sino Textiles factory for blankets and CCLE Rubber that produces motorcycle tyres, tubes and lubricants.