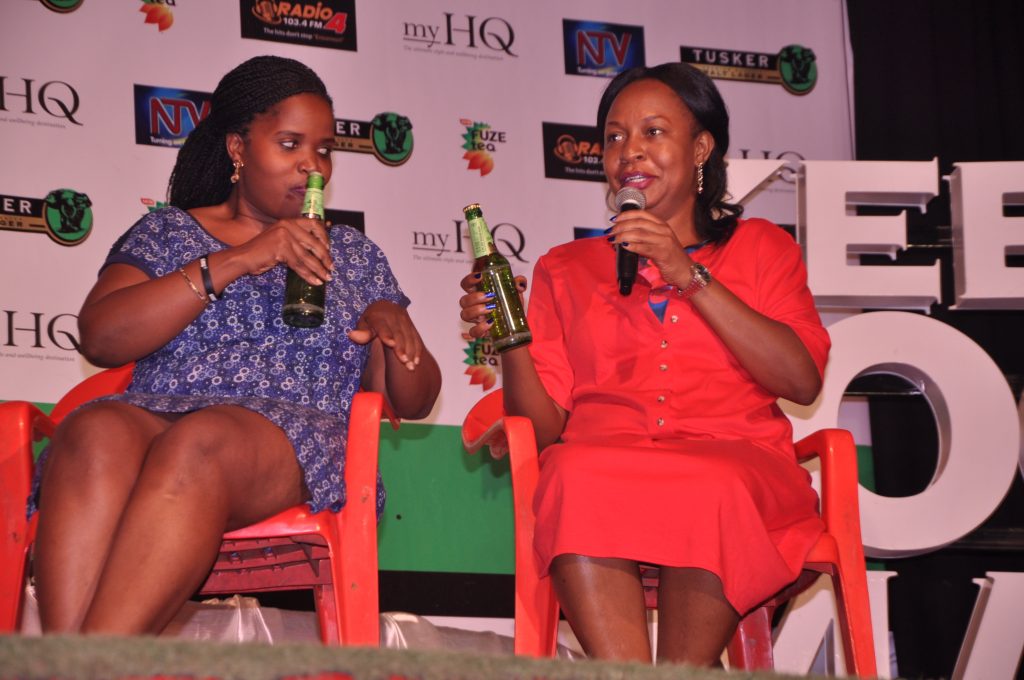 As the world celebrated International Women's day, Ugandan female comedians joined the rest of the world in celebrating the day as they staged a mega show dubbed "Arise Woman comedy jam" on Friday evening at Theatre La'bonita.
It was a dosage of excitement and laughter as stand up comedian Agnes Akite hosted the Tusker Malt sponsored comedy show, the revelers were thrilled with bouts of laughter as different acts took to the stage to crack jokes on a range of topics mainly evolving around social issues.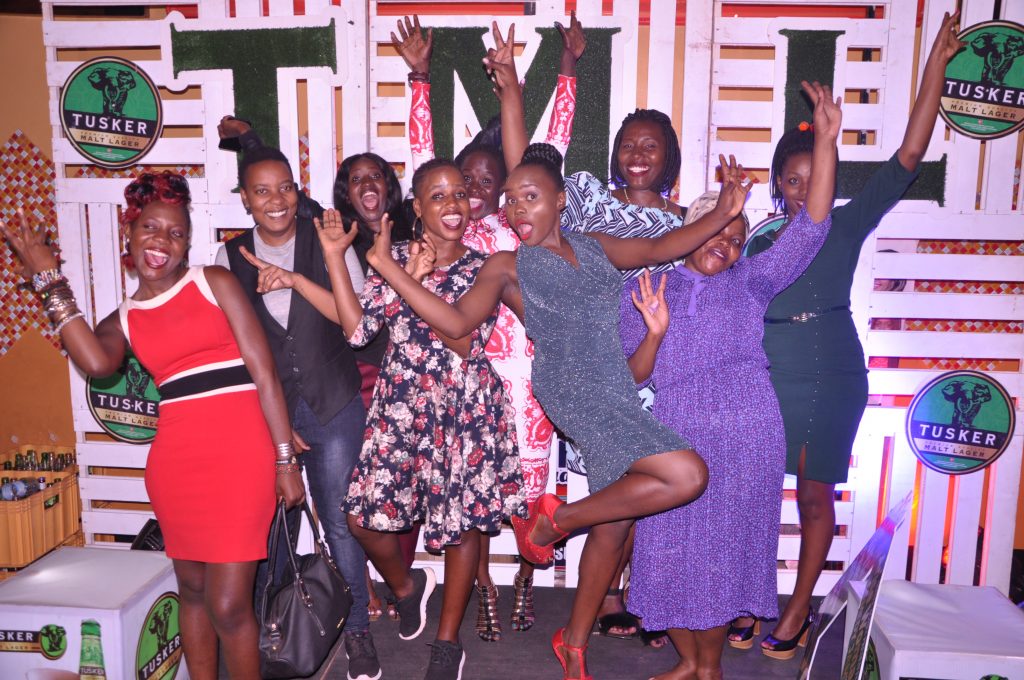 The  humor packed show was used to highlight some of the different issues that women in Uganda and around the world face in their day to day lives.
The evening's line up included Titin the crowd's favorite, Kobusheshe, Leila Kachapizo, Dora, Richmouth, and The Fun Factory ladies who staged skits that had the crowd laughing out loud.
According to Agnes Akite, "The Arise Woman Comedy Jam" is an annual event aimed at celebrating women through comedy. "We set up this event to celebrate women through comedy. The Comedy Jam will continue to bring you the best hilarious production annually in celebration of women," said Agnes Akite.
She further noted that part of the proceeds from the show will go towards supporting women who are running charity initiatives across the country. This year's proceeds will go to supporting the "Home of Hope" in Jinja, which is equipping disadvantaged children with life skills.