Moto-mouthed Maj. Gen. Kasirye Ggwanga has scornfully reduced the ongoing stand-off between Uganda and Rwanda to a personal cat-fight between presidents Museveni and Kagame, and said that the cat-fight is a waste of time that shouldn't be taking place when both countries have more pressing issues to deal with.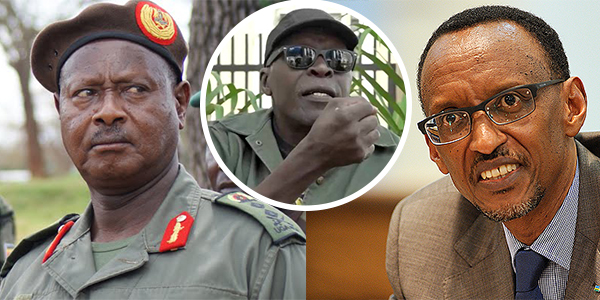 "If President Museveni and Kagame have any conflict, they should not waste our time. This world is not theirs (Museveni and Kagame). I fought with them and I know them. We liberated this country," Kasirye Ggwanga said, adding that there is no need for their fist fight when the populations of the two countries have no food, the infrastructure is poor and corruption is at its peak…and the issues are yet to be solved.
This is the third week since Rwandan authorities announced the closure of their main gateway to and fro Uganda, the Katuna/Gatuna boarder. Ever since Uganda and Rwanda have both been issuing out statements accusing each other of being the problem.