Unless you are very young, you must recall the infamous Kiboko Squad. That battalion of stick-wielding men who about a decade ago became famous (or is it infamous?) for being unleashed onto the streets of Kampala whenever there were riots, to clobber rioters and forceful quell whatever disturbance was in force.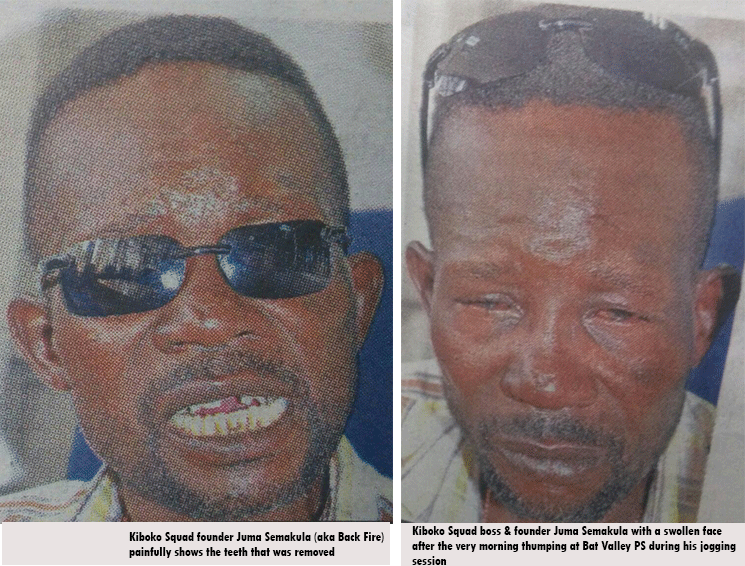 The founder and commander of that squad, one Juma Ssemakula has passed on. The self-proclaimed founder and leader of the street militia group reportedly just collapsed and died in the middle of downtown Kampala yesterday afternoon, as he went about his business.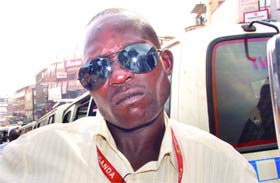 Ssemakula and his infamous group jumped into the limelight in 2009 for clobbering opposition supporters during riots in the city, especially around election seasons. The deceased was especially loathed by the opposition because after viciously breaking down their protests (with anti-riot police looking on and even reinforcing the Kiboko Squad), he would go on to publicly brag to the media.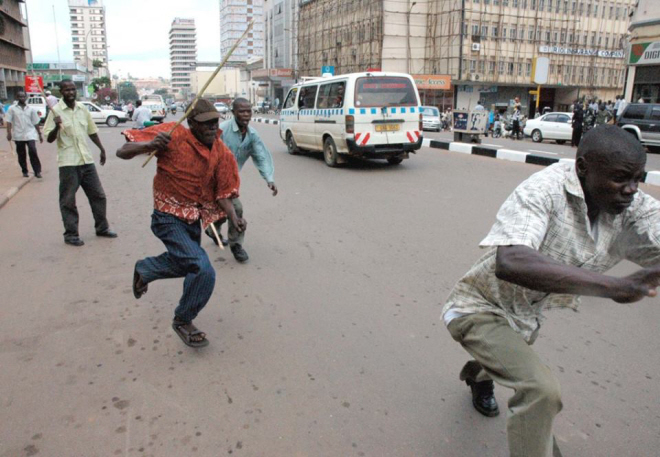 ""I go after wrong doers," Juma once said of the activities he went about with his grou. "I know the laws very well and I cannot allow any acts of hooliganism in the country because at the end of the day, it is the wanainchi who suffer. I act to save the common people from hooligans."
It was rumoured that the Kiboko Squad was created by former IGP Kale Kayihura by gathering city thugs to mesh out violence on rioters for a pay. But it was never really established who exactly was behind the group that would clobber rioters before the eyes of Police and other security operatives. One time Police summoned Juma and other top leaders of Kiboko Squad for interrogation, but the results of the interrogation never became public and soon the squad was back on the streets violently quelling protests and riots.
Other rumours claimed the Kiboko Squad was a weapon of military security agencies, while others said it was a collection of former criminals whom government had decided to use productively for its security purposes.