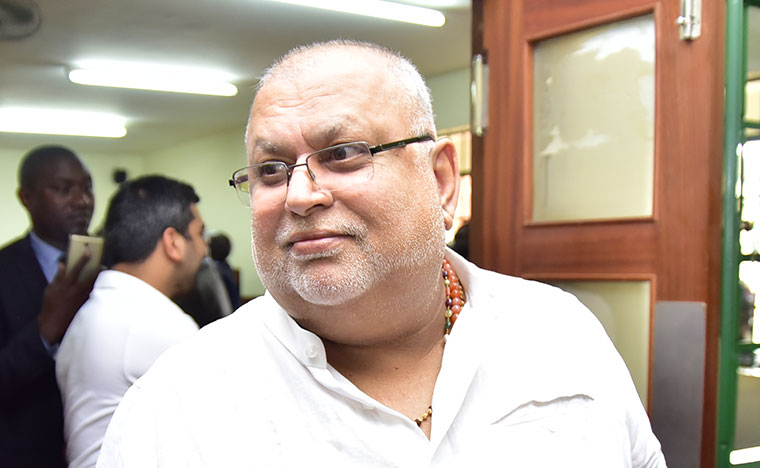 Within a space of just one month, a third judge has taken over hearing the case which tycoon Sudhir Ruparelia filed against DFCU Bank lawyers Sebalu & Lule Advocates over conflict of interest.
The case has now been assigned to Justice Paul Gadenya after the Head of the Commercial Court Justice David Wangutsi and his deputy Justice Elizabeth Jane Alividza declined to hear it.
A local daily quoted Judiciary Senior Communications Officer Solomon Muyita saying that that the case had been allocated to Justice Alividza but she felt it would have been better handled by Justice Wangutusi who was handling similar matters.
It should be recalled that late last year, Justice Wangutusi threw AF Mpanga Advocates and MMAKS off the case of representing Bank of Uganda against Sudhir as they were conflicted.
When the Sebalu/Lule case was taken to Wangutusi after Alividza declined to hear it, he said it was a different matter that should be handled by another judge.
Gadenya will now hear the case, though a hearing date has not yet been set.
In the case, Sudhir says there exists an "advocate-client" relationship between him and Sebalu & Lule Advocates because the law firm has previously represented him and his companies.
Sebalu & Lule Co. Advocates is currently representing DFCU Bank in a series of multi-billion cases before the commercial court, where businessman Sudhir through his Crane Management Services sued the bank for illegal possession/ trespass on his properties and breach of contract. The cases are in relation to DFCU's January 2017 takeover of Crane Bank.
At a recent hearing of the conflict of interest case which flopped, Sudhir told journalists that it was baffling if senior lawyers couldn't tell they were conflicted. He summed the matter up as "greed" on the part of the lawyers.