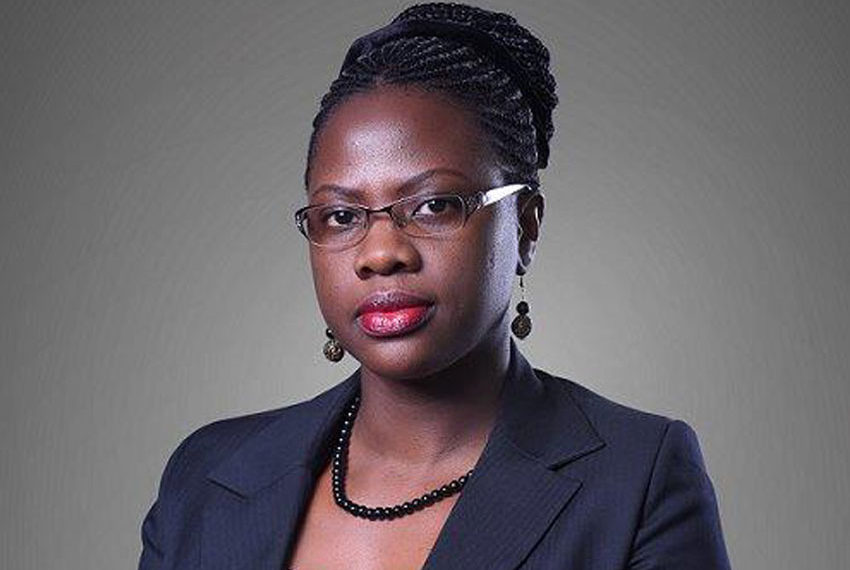 Agnes Tibayeyita Isharaza who has been serving as DFCU's Chief Legal officer and company secretary is the latest high ranking official to call it quits at the bank.
With DFCU embroiled in several legal battles following the controversial take-over of Crane Bank in January 2017, Isharaza's position was literally a hot seat.
DFCU Bank is battling a series of multi-billion cases before the commercial court, where businessman Sudhir through his Crane Management Services sued the bank for illegal possession/trespass on his properties and breach of contract. Before the cases can be heard, Sudhir has also sued the bank's external lawyers Sebalu & Lule Co. Advocates for conflict of interest.
Luckily for Isharaza, she is out of the storm as she has landed a new "juicy" job. Finance Minister Matia Kasaija has appointed her as the new National Social Security Fund (NSSF) Corporation Secretary and head of legal.
She replaces Richard Wejuli Wabwire, who was appointed High Court Judge in February.
Kasaija said in a Wednesday statement that Isharaza was appointed on recommendation of the NSSF board and she commences work on April 1.
Isharaza holds a Bachelor of Laws Degree from Makerere University, a post graduate diploma, legal practice from Law Development Centre and an Executive MBA from Eastern and Southern African Management Institute (Esami).
She has previously served as the chairperson of the legal and regulatory affairs committee of Uganda Bankers' Association.
Isharaza's exit follows several top exits at DFCU including former Managing Director Juma Kisaame who was sent off in February.