Butambala County Member of Parliament, Hon. Muwanga Kivumbi says he has learnt of a mission by President Museveni to plant Democratic Party President Norbert Mao as a candidate in the 2021 presidential contest, for the purpose of weakening People Power.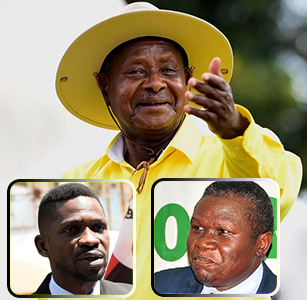 The shadow Minister of Internal Affairs said on live TV earlier today that his trusted intelligence has tipped him, that President Museveni is working on a mission to weaken People Power and DP is the party identified to play the role, hence Mao will stand on the sponsorship of the state.
"Soon or later you will see Mao declaring that he is going to stand for president," Kivumbi said before admitting that Museveni has been playing blind-folding games with popular opposition figures over the years.
Muwanga Kivumbi also reckoned that Bobi Wine is a big opposition powerhouse that has given Ugandans lots of hope and even the President is worried –the reason the first citizen talks about him nowadays.
"If President Museveni talks about you, he fears you," Muwanga Kivumbi said.