Lugaflow maestro Gravity Omutujju (real names Gereson Wabuyi) is poised to welcome another member into his family very soon.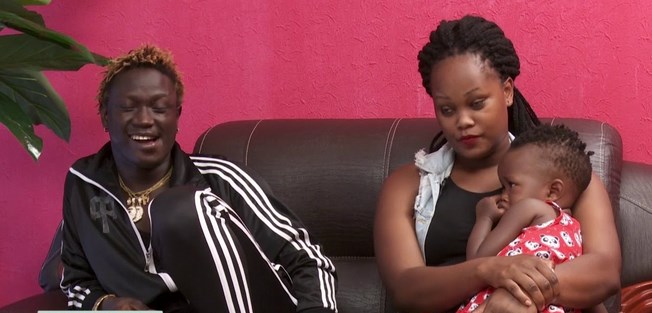 According to our reliable sources, the raper of the Ekyakuzala fame recently confirmed that his nocturnal efforts with girlfriend Sharua Nakanyike paid off once again as the young lady has a bun baking in her oven and will be back in the labour ward in a few months.
It is a quite interesting piece of news for any observer, since Gravity's girlfriend only gave birth last year, less than eighteen months ago.
Gravity and his girlfriend currently have three kids.
And the news of the impending new family member should be a welcome tide for the rapper at this moment of time, given he's faced some rather hard times over the last one month. First he had a scare to his life when he was shot at in Mityana, and then last week he was accused by DJ Ciza of bottle-throwing.