For those asking who else would the ruling National Resistance Movement have endorsed besides their forever-and-only choice President Museveni, Senior Presidential Advisor on Political Affairs Moses Byaruhanga has revealed that the NRM had a pool of choices if Museveni had refused the call to continue carrying their flag.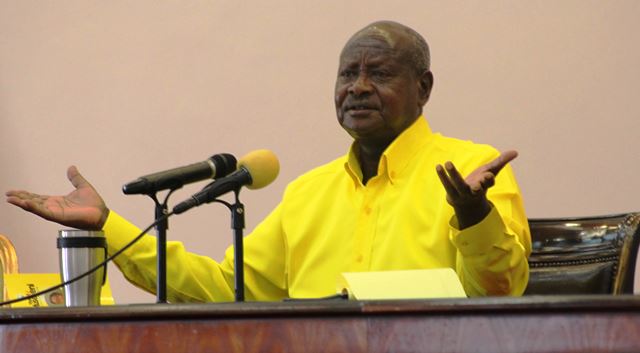 "If he had refused the endorsement, we would get another candidate but he is our number one choice," Byaruhanga said despite snubbing to mention particular persons.
Ahead of the 2021 general polls, Byaruhanga predicts that it will be a smooth ride for the NRM despite the opposition having brought many capable figures. Byaruhanga claims that Bobi Wine's desire to tease for the top office in a blessing in disguise for the NRM as it will benefit Museveni more than other presidential candidates.
Byaruhanga says people who are today chanting for Bobi Wine of late voted for Besigye in the last election and this will only split the opposition votes. He also added that Bobi Wine should not think that all the youths with vote for him.
"The youth will not vote for someone because that person is youthful. It is the programs that you'll offer to the youth that will persuade them to vote for you," he said.