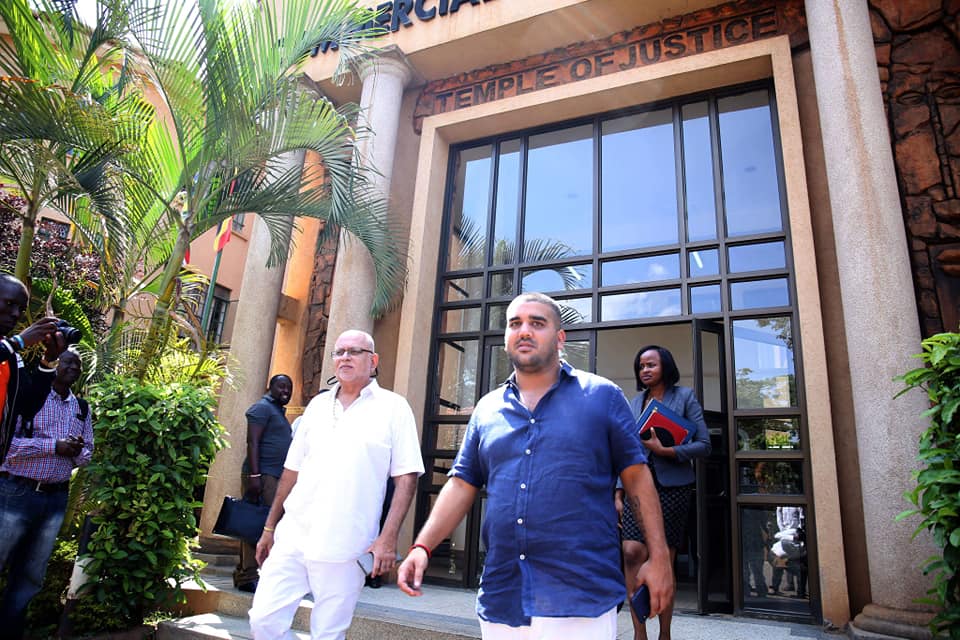 Court has set April 3 as the hearing date for the conflict of interest case tycoon Sudhir Ruparelia filed against city law firm Sebalu & Lule Advocates.
Sudhir wants the lawyers barred from representing DFCU Bank in a case his Crane Management Services sued the bank over breach of contract and trespass because they have represented him before and will jeopardise the case.
The case was brought before Commercial Court Judge, Justice Paul Gadenya this morning and he set April 3 as the hearing date after all parties agreeing that they had no witnesses they intended to call in court.
Gadenya is the third judge to take on the case after Commercial Court Head Justice David Wangutusi and his deputy Justice Elizabeth Jane Alividiza declined to hear it.
Background
Last year, Crane Management Services sued DFCU demanding rental arrears amounting to Shs2.9b and $385,728.54 in respect of tenancies of suit properties that were formally owned by Crane Bank. This followed DFCU having taken over Crane Bank in January 2017.
DFCU then hired Sebalu & Lule Advocates to represent them in the case, prompting Sudhir to sue for conflict of interest last December.
"In view of the advocate-client relationship between the applicant (Crane Management Services Ltd) and the 1st respondent (Sebalu & Lule advocates), the latter's continued participation as defence counsel for the 2nd respondent (Dfcu bank) herein, which is the defendant in High Court Civil Suit (HCCS) No. 109/2018 against the applicant/plaintiff, is prejudicial to the applicant's head suit," Sudhir's petition reads in part.
The tycoon wondered how senior lawyers cannot tell that they are conflicted, summing up their actions to try to represent DFCU as "greed."
Sudhir has already won another conflict of interest case against AF Mpanga and MMAKS Advocates who were declared conflicted and couldn't go ahead to represent Bank of Uganda in a case against him.