There is no denying that the film industry in Uganda is slowly but surely becoming a force to reckon with. Latest word coming out of Uga-wood is that there is a star-studded movie hitting our theaters and screens soon.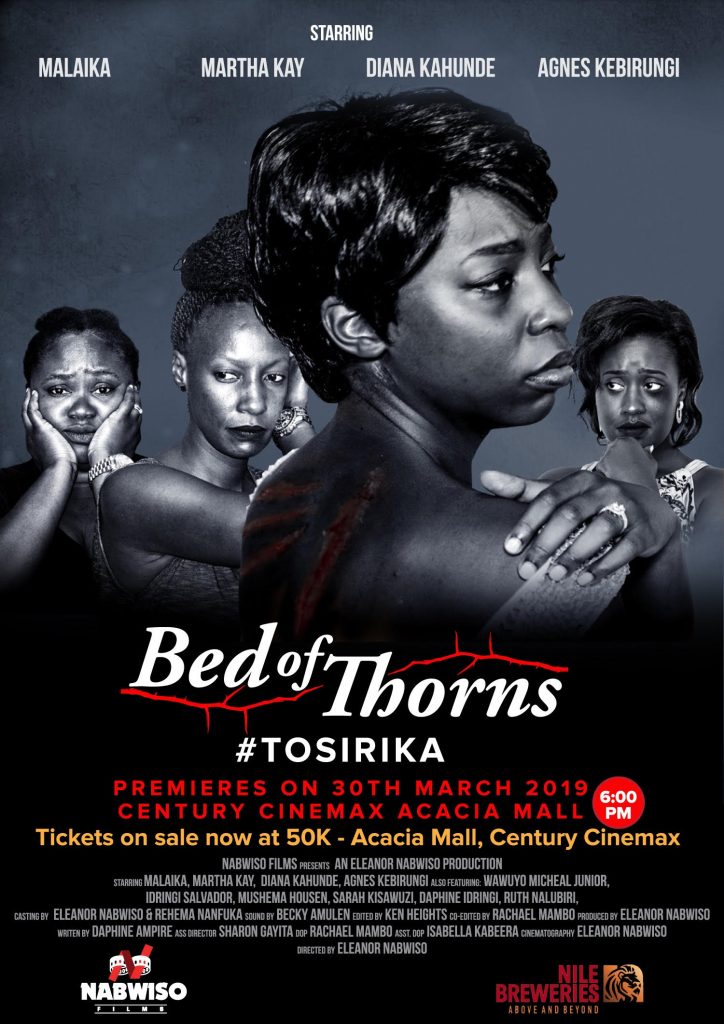 The Film, dubbed "Bed of Thorns" is produced and directed by Eleanor Nabwiso, a household name in the local movie industry with a reputable lineup of movie productions to her name. T
he all-female-crew production addresses the issue of gender based violence, through the eyes of "Stella' played by media personality Malaika Nyanzi who is supposed to get married. However, her girlfriends, Jessica (Diana Kahunde), Quiin (Martha Kay) and Becky (Agnes Kebirungi)  know about her fiance Robert (Michael Wawuyo Jr) physically violating her and want to save her from him.
Comedian Salvado Idringi and actor Housen Mushema are also part of the cast for the film that will premier later this month.
The premier is slated for March 30th, 2019 at Century Cinema, Acaia Mall.