Out-spoken Democratic Party President, Norbert Mao has declared that he is also going to stand for President of Uganda in 2021, bringing the number of prospective candidates to three (after Robert Kyagulanyi Ssentamu and Yoweri Kaguta Museveni).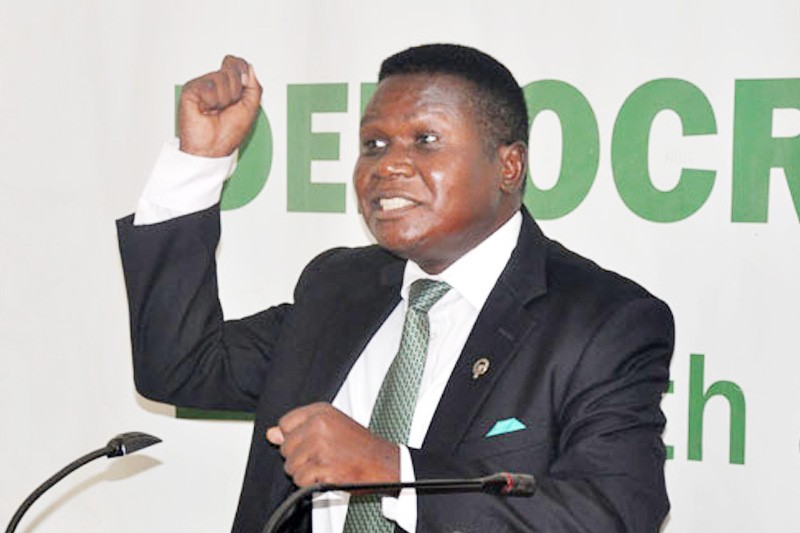 Mao announced his 2021 presidential ambitions at the weekly DP press briefing yesterday. And as his announcement came after DP party member/Butambala County MP Muwanga Kivumbi had a day earlier said that Mao is going to be financed by President Museveni to join the 2021 presidential race and weaken People Power, Mao used the occasion to describe Kivumbi as "a reckless" and "a less intelligent legislator".
"Stupidity is not a crime, not even written anywhere in the Penal Code Act. If it was a crime, many people would be in prison. It is not even taxable; I wish there was a tax on stupidity, Uganda would be a very rich country," a seemingly irritated Mr Mao said in reference to MP Kivumbi.

"It's such elements whom you hear heckling us. I am not surprised to hear the kind of things that Mr Kivumbi was saying on the talk show,"said the DP party president who also threatened to file a law suit against Mr Kivumbi for allegedly insulting him.
It remains to be seen how the Democratic Party will take Mao's announcement, goven several party members have already indicated they are going to line up behind People Power stalwart Kyagulanyi Ssentamu come 2021.