Kampala Lord Mayor Erias Lukwago, who also doubles as Deputy President in the 'People's Government,' has revealed that veteran opposition leader Dr. Kizza Besigye (President of the 'People's Government') is yet to think of standing in 2021.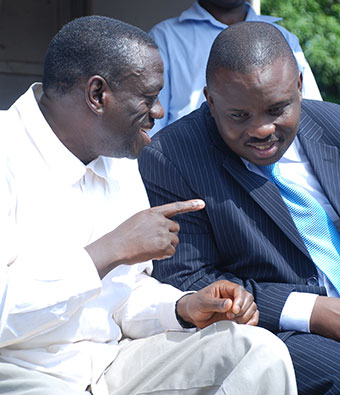 "Besigye hasn't declared his intentions for standing in 2021. He has clearly indicated that 2021 is not in his mind now," Lukwago said in an interview with the media early today morning.
Lukwago further disclosed that the most pressing issue in the 'People's Government' is to oust President Museveni before 2021. He said they must humiliate the Kyankwanzi resolution of endorsing Museveni for 2021 and beyond.  
When asked about Nobert Mao's decision to stand in 2021, the Lord Mayor said: "Some of us will not indulge in politics of scheming. Hon. Norbert Mao's declaration is not about being a serious candidate or planning for us as the opposition."
Lukwago scornfully added that the kind of opposition politics Mao is playing will not take him anywhere since it already exposed the once-invisible (NRM) forces behind his missions.