They say in football anything is possible, and losing a game to any opponent is something a given side has to gently take in when it happens. But it seems Ugandans from every walk of life will take long to take in the Cranes' 3-0 loss to Tanzania's Taifa Stars yesterday evening.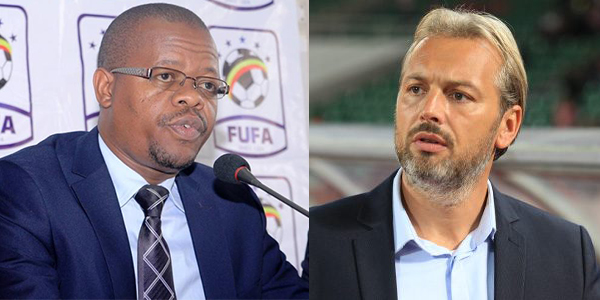 And the legion asking for answers to what happened has been joined by no other than the FUFA President himself, Engineer Moses Magogo.
Dubbing yesterday's result "the worst result of the Uganda Cranes in his administration," Magogo has publicly demanded for an explanation from the technical team.
In a statement he posted on his Facebook wall yesterday evening, Magogo says that the technical team must take full responsibility of the loss and they owe the public an explanation for the poor display. He rants that as the federation, they provided all that the players and technical team needed to finish the campaign on a high.
"All allowances and outstanding bonuses were fully paid before the match.The coach asked for a camp in Egypt, we provided it. The coach has a fully independent hand to select the team including the lineup. We have and will never interfere with the team call-ups and the line-ups," reads part of Magogo's statement.
Magogo goes further to say that the federation as always offered wining bonuses, with each player pocketing $2500 (about Shs9million) for a win and $1500 (about Shs5.5 million) for a draw.
This comes at when a section of fans are suggesting that FUFA (or at least part of the Cranes team) was possibly bribed to give Tanzania an easy way out.