Kyadondo East legislator Robert Kyagulanyi, commonly known as  Bobi Wine, has responded to President Museveni's call to leave politics and concentrate on music.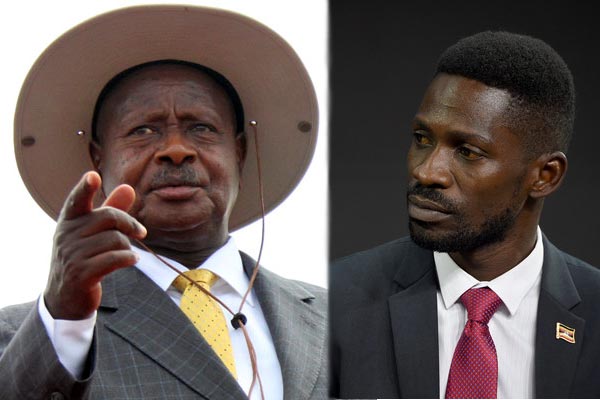 President Museveni recently said Kyagulanyi should stick to music and entertaining people in clubs like Suzana, and leave politics to those who understand it.
The president advised youths at State House Entebbe  to ignore new politicians like Kyagulanyi.
Speaking to supporters of Arua Municipality MP Kassiano Wadri at a victory party over the weekend, Kyagulanyi said Museveni was talking like that because he knows his days in power are numbered.
The Kyadondo East MP said he will not leave politics because he has an agenda for the country, just like Museveni joined the armed struggle in the 1980s instead of sticking to cattle keeping.
"You said that as a musician I should stick to music alone, but remember when you were my age you did not stick to keeping cattle. When you were my age, you were busy interacting with cows and goats but at my age I have been interacting with the common people," Bobi Wine said.
The MP, who is the official leader of the popular People Power movement, said he will not be cowed by the threats directed his way.
According to Bobi Wine the president uses threats because he fears competition.
"How can you say you went to the bush to fight against oppression and to install democracy and yet 33 years later you cannot have democracy in your own party?" he questioned.
Kyagulanyi has already declared his intentions to run for president in 2021, while President Museveni recently accepted the endorsement of NRM MPs to carry the party's flag in the next election.