As more and more shrouds come off the story of ICT Junior Minister Idah Nantaba's alleged assassination attempt (said to have taken place last Sunday), more and more people are expressing interest in getting down to the bottom of what exactly happened visa vis the minister and Police's account. Especially more people are expressing a desire to know how exactly a one Ronald Sebulime came to be shot dead for allegedly trying to assassinate the State Minister for ICT.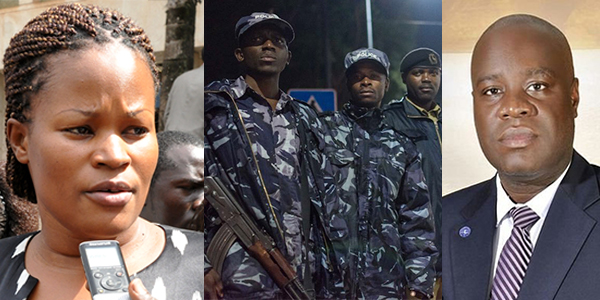 The Uganda Law Society (ULS) is the latest powerful entity to express interest in learning what exactly transpired to get Ssebulime gunned down. ULS has issued a statement demanding an explanation from the Inspector General of Police, re the circumstances under which  Ronald Sebulime (a resident of Nakabugo Village, Nakabugo Parish, , Busiro County in Wakiso district) was shot dead.
According to the statement issued by the Learned society, the lack of clear and comprehensive information regarding the incident and the identity of the deceased has drawn their attention to the fact the deceased may have been shot on grounds of mere suspicion.
In a statement released by the Police, two men dressed in black leather suits, riding a silver grey Suzuki Sports motorcycle Registration Number UDL 822A, allegedly trailed the minister in a threatening manner for over 40 kilometers from Sezibwa Bridge up to Naggalama trading Centre.
Upon realizing that she was being trailed, the minister branched to Naggalama police station and alerted officers prompting the suspicious riders to escape.
However, the sister to the deceased Irene Nakazibwe yesterday came out to say that Ssebulime, a single parent of four, was heading for his children's visitation day.
"By the time he was shot, he was headed to visit two of the children at St. Andrew Kaggwa Secondary School, Kabimbiri, in Kayunga district. His death shocked everyone ," Nakazibwe said.
She further said she tried reaching out to him but no one was picking up his phone. It was not until she reached Gayaza Town that she was told he had been shot dead.
"