Veteran singer DJ Michael and younger starlet Aganaga Khalifa are presently trading barbs on all kinds of media, from social media posts to personal videos to swearing on the cameras of media houses.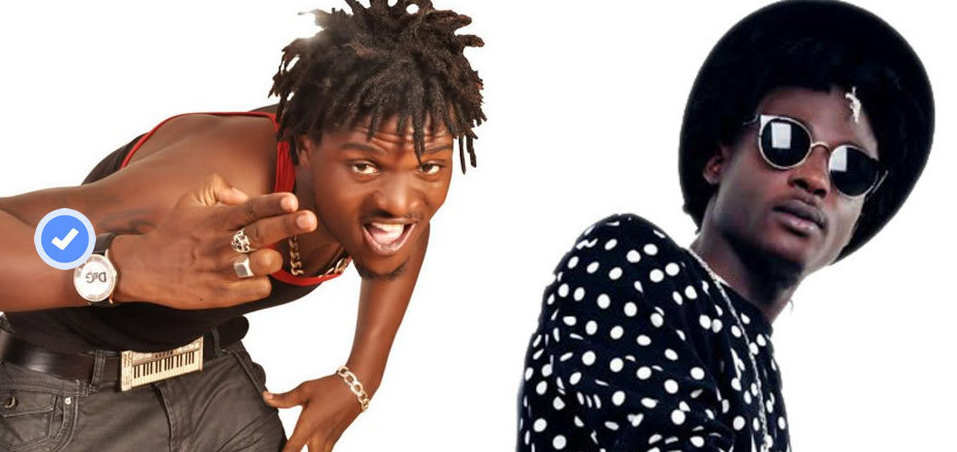 The latest has DJ Michael sending out a fierce warning to Aganaga that if he doesn't stop bad-mouthing him, he will beat up the Kiboko Fire singer and even fail his aspirations to represent the people of Rubaga South in parliament come 2021 (Khalifa has already declared his intentions to unseat Kato Lubwama from the Rubaga South MP slot).
"I'm telling you Aganaga, I will beat you up if you don't stop talking trash about me. I have fought so many battles and you are a small problem I will quickly handle," DJ Michael said into the cameras of a local TV station earlier today.
"And I won't stop at that, I will even make sure your parliamentary bid fails, because you're needlessly starting useless petty wars around. The other day you were fighting Rodden Y Kabako and another time you were saying trash about Spice Diana. On behalf of all people you're 'over-knowing' I'll beat you up and deform that face of yours, so that if you're voted to parliament you will go there with a deformed face," a very angry DJ Michael further thundered.
We understand the conflict has arisen out of Aganaga, appearing on a local TV show recently calling DJ Michael a broke artiste who is now suffering since he was living off Bryan White and the latter has now run broke. Reportedly, Aganaga mockingly called out DJ Michael to seek him out and he buys him some food so that he stops starving, if possible even give him some money to organise a concert and make some money to keep him going.