American RnB star Chris Brown has written to Uganda's own BET winning singer Eddy Kenzo  requesting him to feature in his upcoming 'Back in Love' video.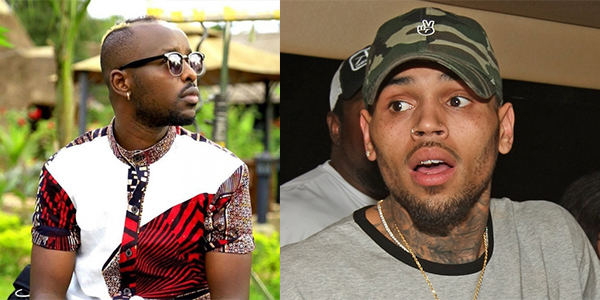 Chris Brown has made his request to Eddy Kenzo through his management team, with one of the American singer's managers called Nick Jackson personally writing to the Ugandan singer.
In the Email which Kenzo has excitedly shared on his Facebook wall, Nick Jackson writes introducing himself and Riveting Entertainment, before he goes on to say that Chris Brown watched Kenzo's dance video on Youtube and would like to feature a three-second clip of it in his upcoming "Back to Love" video. Nick Jackson concludes with a request to kenzo to review and sign the attached forms so that Chris Brown can legally use the clip.
Sharing the good news on his official social media pages, Kenzo expressed boundless excitement, in touching words reflecting on his journey from the trenches to now being asked to feature in the videos of the greatest stars on the planet.
Here is Chris Brown's letter to Eddy kenzo in its entirety: