The family of deceased Ronald Ssebulime, who was 'murdered' by Police under unclear circumstances last Sunday after he was allegedly engaged in a road-chase with ICT Minister Idah Nantaba who suspected him of being an assailant, has said that it doesn't want anything from Police, only an apology from Hon. Nantaba.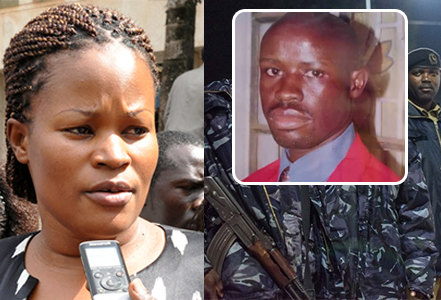 Speaking yesterday in a family meeting, Ssebulime's family angrily said that they are not willing to meet with any police officer, rather all they need is minister Aidah Nantaba to bend down her  ego and apologise to them.
"Ssebulime was not a killer and he was killed illegally because of Nantaba. We don't want to see any government/police officer coming down to us.  Even we don't need any money from them, all we need is Nantaba to come and apologise to us," one of the family members said.
On Sunday, Ronald Ssebulime was shot dead by a police officer on suspicion of trailing minister Nantaba with intentions of ending her life. Ssebulime's body was laid to rest on Tuesday at his ancestral home in Mukono.
On Wednesday, the police spokesperson Fred Enanga came out and conceded that late Ssebulime was killed illegally, saying that the officers who were on the Police Patrol that was on the scene gave them false information.