Talk of creatively taking the social media mocking and trashing of her newly-opened cake outlet (located along the Kiwatule-Naalya Road) to her advantage.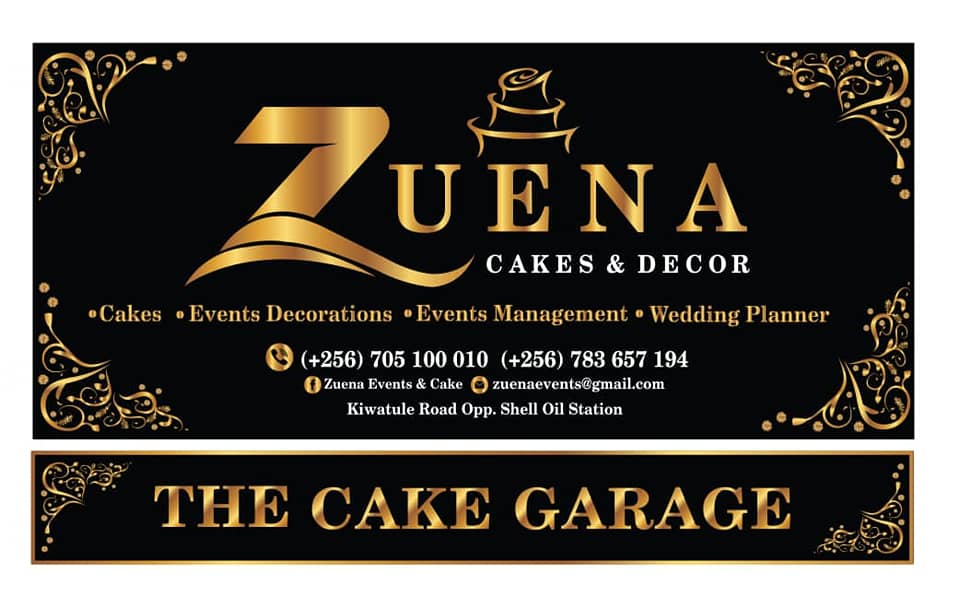 Wife to singer Bebe Cool, Zuena Kirema, has taken one of the 'invectives' that were most repeated by social media users who 'trashed' her new cake shop, and turned it into a tagline for the shop –'The Cake Garage.'
"Thanks for all your support for mummy Zuena's shop and due to the public outcry, we have decided to rebrand and rename the pick-up cake shop. It will now be called ZUENA CAKE AND DECO with the slogan THE CAKE GARAGE… thanks for your contribution," singer Bebe Cool broke the news on behalf of his wife, on his official Facebook account.
Here are some of the comments that must have spurred Zuena's "Cake Garage' tagline: