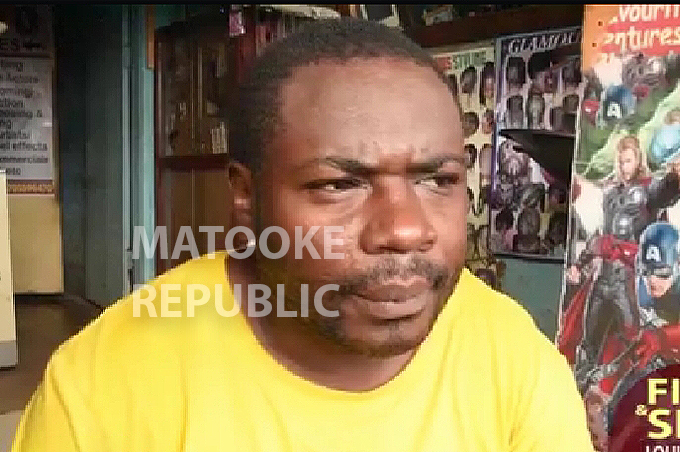 AOne of the big things telecom giant MTN has been known for over their 20-year operations in Uganda are their memorable adverts.
We know you thought the big thing was their "gonya" (data eating crocodile) – a phrase that was coined by dissatisfied customers following MTN's advert to promote the Internet. The ad had a little girl using their network to search about "what do crocodiles eat?" Customers answered in unison that MTN crocodiles eat data. That's not what we are about today.
MTN has hit gold again, with a series of ads, which are crafted around a character "Dismas" promoting their Internet service. The adverts are so good that Dismas has managed to drown the noise competitor Airtel was making about their now countrywide 4G network.
But before Dismas, there was Bosco whose ads promoted MTN Momo, a cashless pay service last year. Bosco was such a memorable character (a village bumpkin who is amazed by the city). It didn't take long before people who are dissatisfied with President Yoweri Museveni christened him Bosco, as the Bosco character pushed a bicycle in similar fashion to what the president did while promoting "drip irrigation" around the same time, much to his chagrin. Some argue that MTN's current woes where top officials were deported are partly due to insulting him as "Bosco".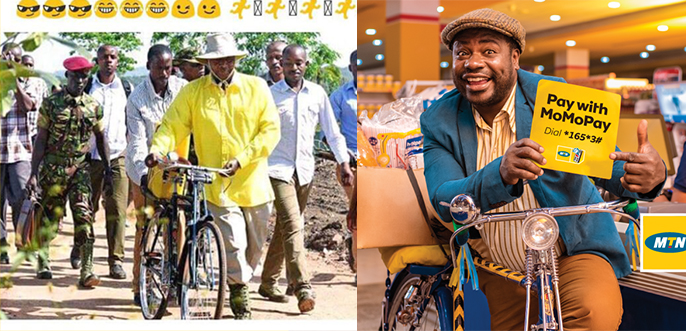 But for Siraje Kasirye the man who played Bosco, he literally had his 15 seconds of fame and is now back to the "hard knock life." During his few months of fame, he become a media darling and journalists who conducted interviews about him always found him in the plush Bugolobi suburb where the offices of Xtreme Casting, the guys who landed him the gig are located.
In reality, Kasirye comes from the Kyebando ghetto and it is here that life is now beating him hard after the MTN spotlight moved on from Bosco to Dismas.
The 35-year-old had been a taxi driver, a carpenter and an electrician before fame came knocking adding him the flashy title of an "actor".
Fame usually moves along with fortune, but not for Kasirye. His mother now accuses him of having abandoned his two children with her and not offering any financial help.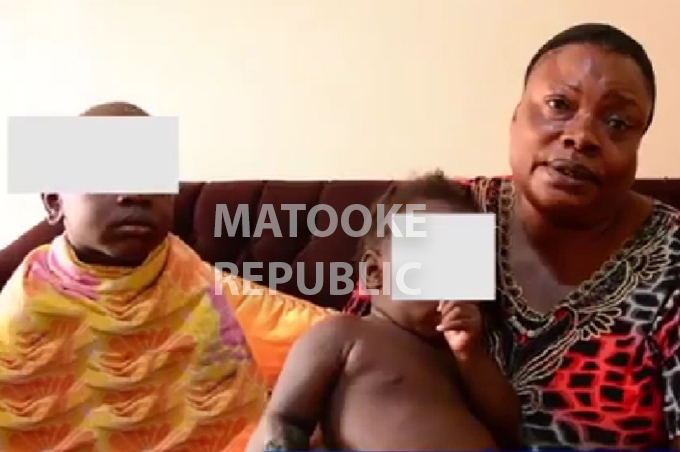 In an interview that aired on Bukedde TV, Kasirye admitted he had taken the children to his mother but denied the allegation that he abandoned them. On the contrary, he said it's a combination of a tough financial situation and always being on the move, looking for money yet their mothers left him.
He currently runs a small salon that he says is hardly profitable.
"When I get something small I take her something small like sugar," he says.
His mother however refutes this claim.
"He doesn't give me anything and its me that suffers with the children, sugar, food, school fees etc," the mother says.
"I'm hurt that my children are in that situation. They are sickly and my mum tells me she no longer works. Recently I got Shs7,000 and sent it to her," Kasirye says.
"Most women don't come to my salon because I'm a guy and they think I don't know how to make their hair so I save about Shs3,000 a day," he reveals.
"I can't afford to eat in a hotel. I buy matooke for Shs1,000 and g-nuts for Shs1,000 and cook for myself," he says. All he is left with till the next day is Shs1,000!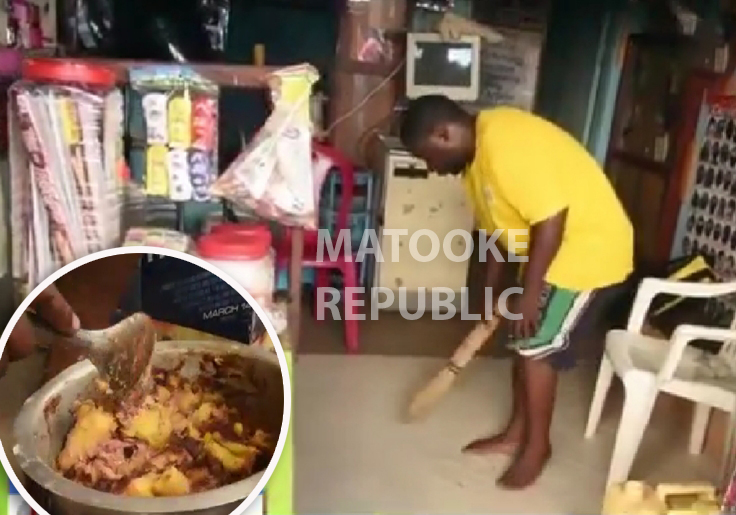 "He tells me he has no money. I even asked him about the money from the MTN adverts I saw and he tells me he has no money. I have never received money from him," his mother said.
Asked whether he didn't receive money from the adverts, Kasirye says it's a confidential matter between him and his "bosses."
"I did a job where the fame I got didn't balance with the money," he said.
At least during the interview, he was in MTN T-shirt, which means he won't go naked. Those he must have in plenty.