PPresident Yoweri Kaguta Museveni has 163 presidential advisors, and for the ongoing Financial Year 2017/2918 the country is spending Shs29 billion on their salary arrears alone –before any other perks they receive are factored in. They include advisors on security, on the economy, on politics, on international relations,on health affairs, among other areas, and a chunk of them are former mnisters or heads of government agencies.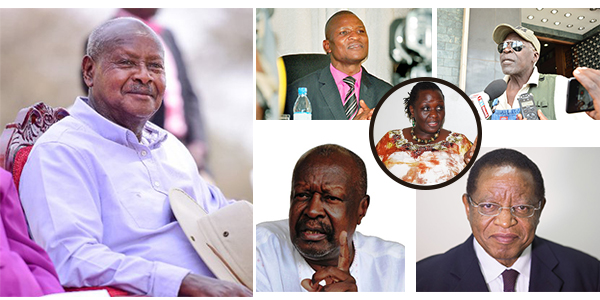 Each of these presidential advisors earns between Sh2 and 7 million a month. As of April 2017, President Museveni had 145 advisors, but the presidency later sought parliamentary approval for a budget to facilitate the addition of 18 more advisors, which took the number to 163.
All this has come to light as it emerged that most of these presidential advisors are currently operating and receiving salaries when their contracts ran out a little more than six months ago and are yet to be renewed.
Matooke Republic understands that official raised the matter of the renewal of the advisors' and their assistants' contracts with the President as far back as August last year, but the President deferred the matter until the appointment of a substantive Secretary in the office of the President.
The post of Secretary to the President fell vacant after the former holder of the office, Ms Deborah Katuramu, was elevated to take up the post of Deputy Head of Public Service and deputy secretary to Cabinet.
Four months ago Mr Yunus Kakande took office as Secretary to the President, but the contracts of all the presidential advisors are still to be renewed.