Former FDC President and four-time presidential aspirant Dr. Kizza Besigye has announced that he won't stand again for president come 2021, and has endorsed People Power honcho Robert Kyagulanyi (Bobi Wine) to take on the mantle of challenging President Museveni starting with the upcoming general election.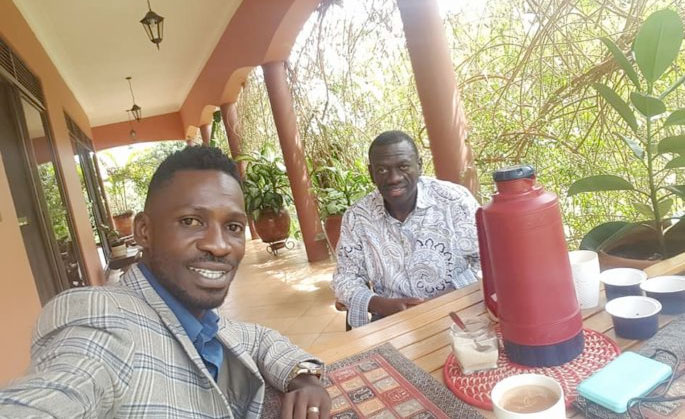 Speaking to the media yesterday evening, Dr. Besigye said that after serious reflection, he realizes he has played whatever part he could towards the fight for democracy in Uganda and is now convinced it is time to hand over the mantle to a fresh and more energetic younger person.
"I have really played my part towards dismantling the dictatorship of Mr. Museveni and his junta. It is time I handed over the captain's armband to a fresher and more energetic younger person to carry on the struggle for Ugandans to own back their country," Dr. Besigye said.
Dr. Besigye added: "Perhaps I might not have drawn back if it was not for the faith and confidence I have in my younger brother Robert Kyagulanyi (Bobi Wine). He has really shown that he has the singleness of purpose, the courage and the passion to challenge President Museveni and his junta on behalf of Ugandans. And the way he ahs captured the national imagination, perhaps much better than I ever did myself, makes him the right person for all who want change to rally behind come the 2021 Presidential election."
(This story is actually 'Fake News' in respect of April 1st Fool's Day.)