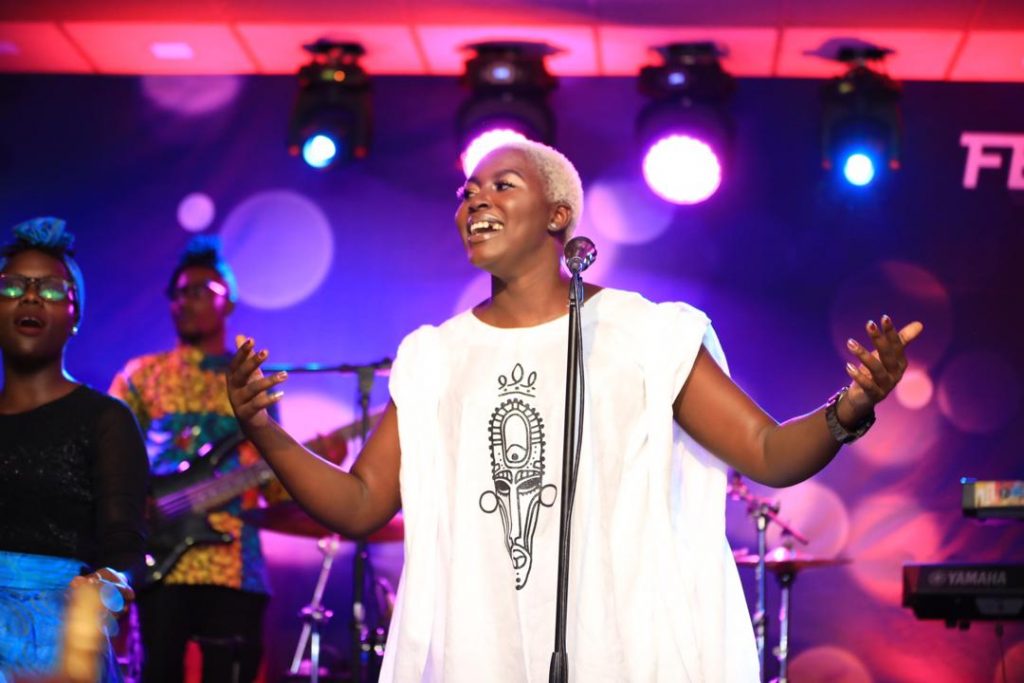 Songbird Jackie Akello left revelers in awe during the Johnnie Walker unplugged show that took place at design hub on over the weekend.
Akello was the headlining and closing act for the March edition of the ever-fervent Johnnie walker Unplugged show that happens at the Design Hub every weekend.
The show that was filled to capacity had lovers and fans of world music on their feet throughout the whole night with her electric performances of some of most popular hits that's included "Amari" that left revelers singing along to every word,"Samanya" among many others.
"At Johnnie Walker we like to look at our selves as a symbol of progress and what better way than to support authentic home grown talent so that we get to see and experience here at the Johnnie Walker Unplugged,said Roger Agamba International Spirits Brand Manager, UBL.
The highlight of the night was pop hit "Apwoyo" that talks about the suffering of the Acholi during and after the Lord's Resistance Army (LRA) war that left Acholi's in suffering for a long time. That left many Luos in the crowd stamping their feet in unison to the song.
Organized by Fezah Entertainment, Johnnie Walker Unplugged is a weekly live music show held every Saturday at Design Hub, 5th Street Industrial Area. This is executed in a studio-like setting were fans get to have an intimate and up-close experience of their favourite Ugandan musicians performing to live instruments.
The event will be going on throughout the whole year with different editions happening every month.