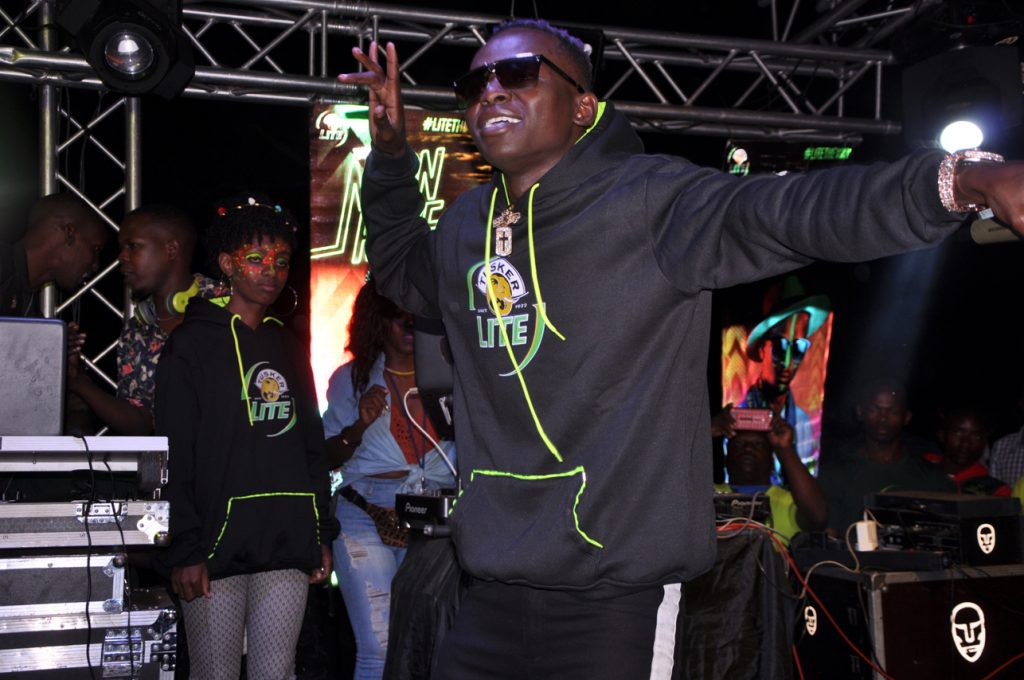 On Saturday, fast rising artist, John Blaq was received with praises as he was the main act the Tusker Lite sponsored Nkozi Hill Party, in Nkozi. As he performed his club bangers, the crowd simply went crazy.
Donning a Tusker Lite hoodie, John Blaq pulled off an electrifying performance that left many of his fans yearning for more. He is known and has risen to fame for his hit songs like 'Tukwatagane', 'obubadi', and Romantic, among others.
The Nkozi Hill Party is a 'go out of town' party that was started three years ago in a bid to bring together students from various universities to have fun, and interact. However, by its second year, the party proved to be an attraction for fun lovers beyond campusers.
Dubbed 'The Reunion', the party turned out to be the one place to meet new friends and also find lost comrades. John Blaq performed alongside DJ Crim, and DJ Benja.