If you didn't know that currently chart-topping and much-sought-after local music stars Spice Diana and Fik Fameica are OB and OG, now you're learning it. Apparently the two are both old students of Citizens Primary School, Makindye.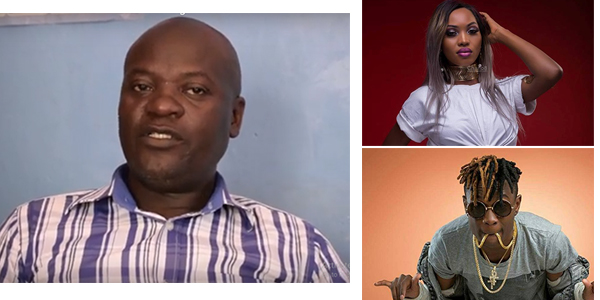 But that's not the end of the story of those two as regards where they had their primary school education. The Headteacher of the two singers' former school has a bone to crack with the two musicians, as he says they have ignored it instead of going back to give it some support in appreciation of the role the school played in giving them the good foundation they have built on to become stars.
"I have heard that they only question why the school hasn't progressed, but they never come to offer any support, be it moral, ideas, financial…" Mr said to the media in his complaint.
He went on to ask the celebrities to emulate the works of presidential leaders Museveni and Kagame who uplifted the face of the school that shaped them
.
"Look at how Museveni and Kagame went back to Ntare and made it look better. But these celebrities from our school pass by you in their range rovers and you are in your Noah and they do not want you to even say hello to them," he said .
… went on to say that his school has know-how of grooming star musicians, revealing that several other less known musicians went through it, such as some members of the Ghetto Kids dance group as well as one Sumayah who is a vocalist with Eagles Productions.
However, he also said that because the people they prepare properly never go back to appreciate the school, he is even getting fed up of putting his time and resources into nurturing talented kids.