Two people have petitioned the High Court in Kampala seeking a permanent injunction that would ban foreign affairs minister Sam Kutesa from ever holding a public office over bribery.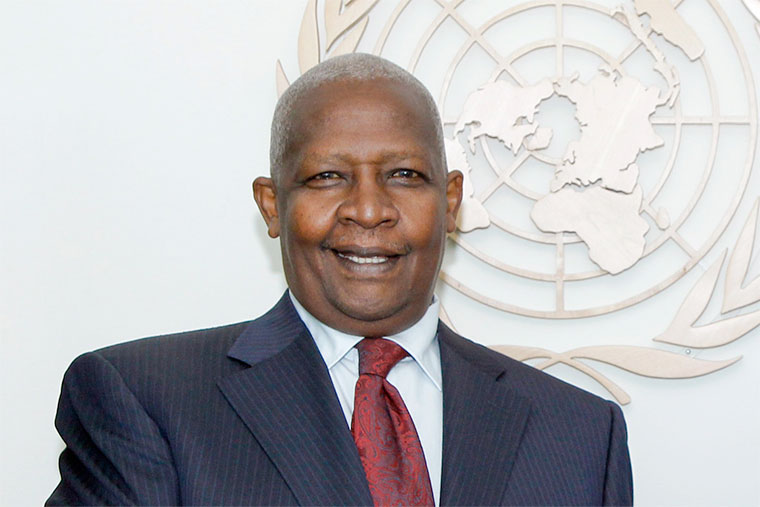 Hong Kong's former home affairs secretary Patrick Ho Chi was over a week ago jailed for three years by an American court for bribing African officials including Sam Kutesa to gain business favours.
In their petition, Sam Kyomuhendo and Ronald Tugume (describing themselves as concerned citizens) say as a Member of Parliament and a minister, Kutesa swore an oath to uphold the constitution and all the laws governing Uganda and that by soliciting and receiving bribes, he violated the laws.
"Serving as the president of the UN General Assembly on or around may 2016, he(Kutesa) solicited and received a bribe worth $500,000 and other things of value from Patrick Ho. Since Ho was convicted and sentenced to three years by the US court, the first respondent is also liable for receiving the bribe," the two petitioners contend.
They argue that because Kutesa holds a public office and is held in trust for the people, he must be answerable to the public but in case of failure to adhere to this, he ought to vacate office.
They two petitioners also say his conduct is compromises integrity and is detrimental to public good.
"We seek for a declaration that the first respondent (Kutesa) is declared unfit to hold any public office and a permanent injunction put against him from ever holding a public office," the petitioners say.
The duo has also asked court to declare that government failed on its duty to investigate and prosecute Kutesa under article 21 of the constitution that says that all persons must be equal before the law.
"The issues raised are matters of broad public concern and sufficiently grave since Kutesa is a minister of foreign affairs and it is in the interest of justice that the orders sought for are granted."
The court is yet to give a date for hearing of the matter.
A New York judge sentenced Patrick Ho, 69, who worked for the controversial energy conglomerate CEFC China Energy to three years imprisonment after convicting him in December on seven charges of violating the Foreign Corrupt Practices Act and money laundering for bribes.
He had been accused of paying off officials in Uganda and Chad to support the Shanghai conglomerate's projects in their countries and some of the deals were arranged in the halls of the United Nations.
Evidence by FBI indicated that the former Hong Kong minister sent the money to a bank account in the US before it was wired onto an account in Stanbic Bank in Uganda for Sam Kutesa.
Last year, after being put to task to explain by Members of Parliament the Attorney General said he was going to inquire into the matter and that he would come up with a report by January this year.