After Uganda police and other government officials yesterday denied paying any ransom in order to have American tourist Kimberly Sue and her Ugandan tour guide Jean Paul Mirenge released by kidnappers who had taken them hostage from Queen Elizabeth National Park, state minister for Tourism Godfrey Kiwanda came out revealing that a ransom of $30,000 (about Shs112m) had been paid to the kidnappers.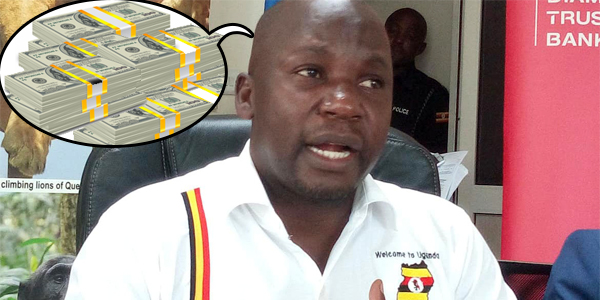 The minister didn't stop at just revealing that the ransom demanded by the kidnappers had been paid. He went ahead to justify the payment of the ransom.
"Whatever these people (kidnappers) demanded for was paid. Who paid is not the issue, our priority was to make sure these people are safe," Kiwanda said.
"This shouldn't be the time to blame people for what transpired, the big achievement remains that life and the Ugandan name were saved," the minister added.
The minister, who declined to give details of how the exchange happened, said that money had to be taken to the kidnappers by either the government of Uganda or that of Congo. He said government had to bend to whatever demands it could stomach, to save not only the tourist and the driver but also its name.
Last week, four armed men kidnapped the duo from Queen Elizabeth national park and went ahead to use Kimberly's mobile phone to demand for a ransom of $500,000 (about Shs1.8billion). However, on Sunday, police released a statement saying that the tourist and the driver had been rescued by the joint security operation.