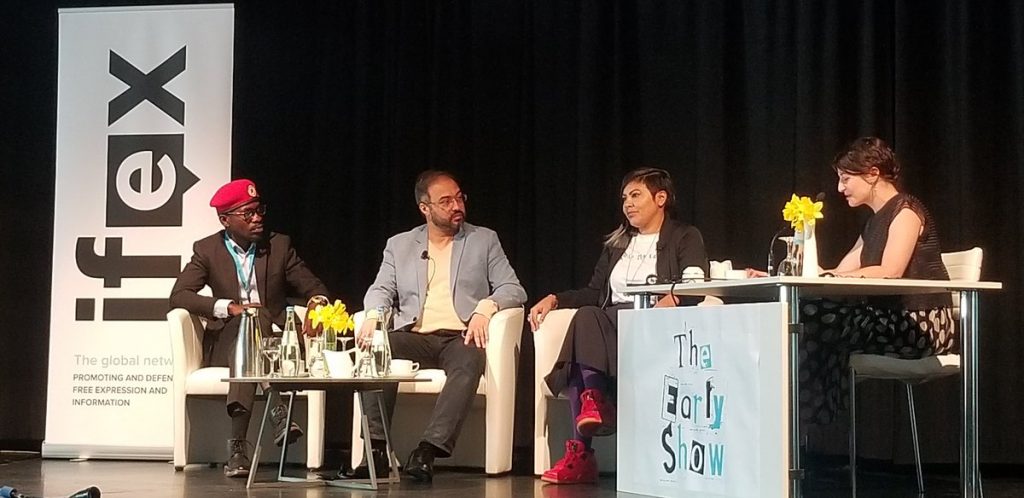 Kyadondo East Member of Parliament, Hon Robert Kyagulanyi who is currently in Berlin for a conference on freedom of expression has continued to sting the Opposition saying some camps are the reason President Museveni has ruled for over 33 years.
"For now, the major opposition we are encountering is the opposition. We are not making it very easy for ourselves to overcome the oppression," Bobi Wine said.
Bobi says some opposition figures are only concerned about their positions and they are fighting those who aspire to take up the positions. The Legislator says it's distracting from their long walk of reclaiming power from the current regime.
"We are looking at inclusiveness of all the people, especially the ghetto people where I come from that have been excluded for so long from the way they are governed. That's why we are throwing it back to the people and that's why we are saying 'people power is our power'," he said.
However, Bobi Wine insists that they are still persistent on bringing together the opposition especially Forum for Democratic Change (FDC) and Dr. Kiiza Besigye who are yet to agree to work together.
"The majority of the forces of change are already agreeable to the idea of a coalition and working together, fronting one candidate for the presidency. Hopefully, we will soon or later be able to convince the FDC and Dr. Kizza Besigye to join us as well," he said.