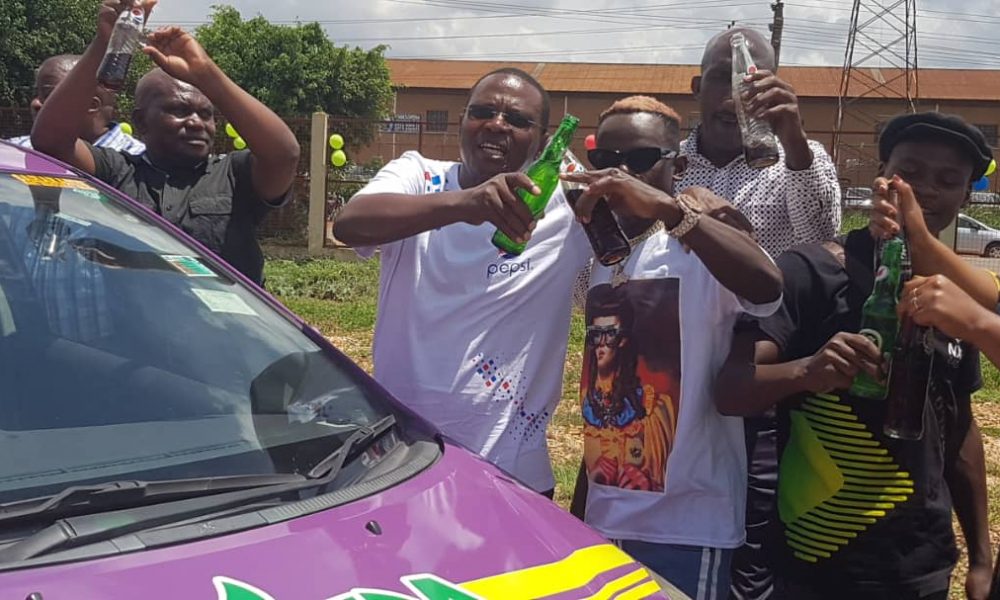 Singer John Kasadha commonly known for his stage name John Blaq has signed a lucrative deal of about Shs25m with Crown beverages as an ambassador for its new campaign dubbed 'Tukonectinge with Pepsi'
It is believed that the company has put aside Shs4B to sponsor the 'Tukonetinge' with Pepsi campaign.
The 'Tukonectinge' campaign will last for three months and consumers of Pepsi products will be winning 24 Toyota Wish cars, 24 home fridges, paid trips to Dubai, mobile money, cash, airtime among other goodies.
Speaking Yesterday  at the official media launch of the campaign in Nakawa, the Chief Executive Director of Crown Beverages, Paddy Maramiirah said the new campaign is aimed at strengthening connections between Pepsi  consumers, families and peers as they celebrate the festival seasons.
Through the launch of the promotion, "Pepsi is confident that John Blaq will successfully lead the campaign through his entertaining vibes that connect and resonate with most Ugandans and especially our Pepsi customers," Head of marketing Crown Beverages, Mr. Isaac Sekasi said.