One of the younger members of the singing Mayanja brothers, Pius Mayanja aka Pallaso, has branded singer Bebe Cool 'an arrogant and envious man' whose attitude has 'suffocated' a lot of talent in the local music industry.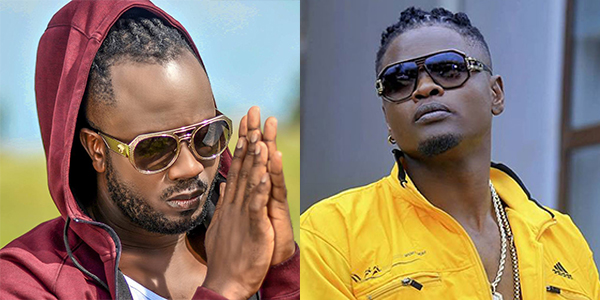 This follows Bebe Cool's criticism of Pallaso' brother Jose Chameleone's aspirations to become Kampala Lord Mayor, in which Bebe Cool said that he is not sure Chameleone has the qualifications to become head of Uganda's capital.
"Bebe Cool is a self-centered personality who doesn't want to see any musician getting on top," Pallaso said to the media earlier today. "Anyone with eyes can see his (Bebe Cool's) negative attitude and envy towards fellow artistes, and I think that's the reason why he is always facing criticism from the public, because they can see through his character."
Pallaso went as far as saying that Bebe Cool's arrogance and envious attitude has choked the careers of many upcoming artistes who were under his charge, instead of rooting for them to rise higher and become stars.
"Mention Eighton Sente, Raine Kiwoko, Rema Namakula among others that were under his label," Pallaso said. He always frustrated them and never wanted to see them grow big."
Pallaso went on to say that he supports his brother Chameleone to stand for Lord Mayor, and is confident his brother will win the race and ashame Bebe Cool.