One of the 'always-been-there' Gagamel crew members, Richard Kleberson is over the moon after acquiring a new ride. Bebe Cool's loyal friend and team-mate Kleberson will now park his known Toyota Wish as he will be riding in his new Toyota Alphard, Registration Number UBF 404B.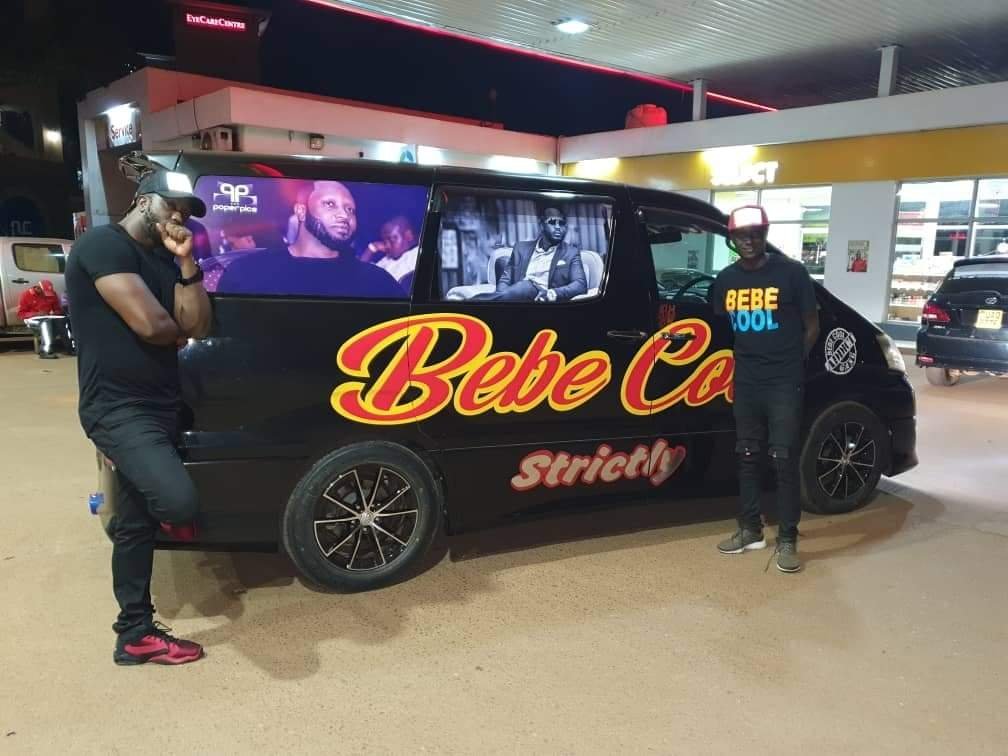 In a social media post yesterday evening, Kleberson revealed that besides Bebe Cool being the pivot of all his successes, the silent majority T-shirts and Caps that he has been selling have done him magic as regards gathering money for his new ride.
"Through Bebe Cool I have managed to get connections with big people that have helped me to position myself as one of top T-shirt printers in the country. With Bebe Cool we came up the idea of printing silent Majority Caps and T-shirts and it's been a very successful project," part of the post reads.
"Bebe Cool fans let's keep the love for Rasta Bebe Cool always high. More so thanks so much all my customers at Kleberson UG Tshirt Printing," he added.