The resurrection of Jesus came with the final bend of reviving Uganda Airlines, as today morning two Bombadier CRJ 900 planes touched down at Entebbe International Airport –the first two of a scheduled six planes the country has already ordered to revive the defunct Uganda Airlines.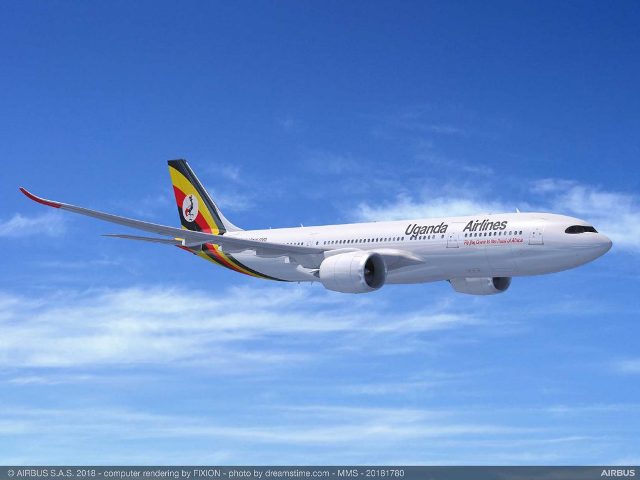 It's been a cocktail of mixed reactions on social media since news of the planes' arrival broke. Ugandans have taken it to their social media platforms to express their dissatisfaction and appreciation towards the resurrection of the Airlines.
 With the arrival of the first two Bombardier CRJ 900 in the country, the planes have been the talk of the town. Matooke Republic brings to you some of eye catching comments about the Uganda Airlines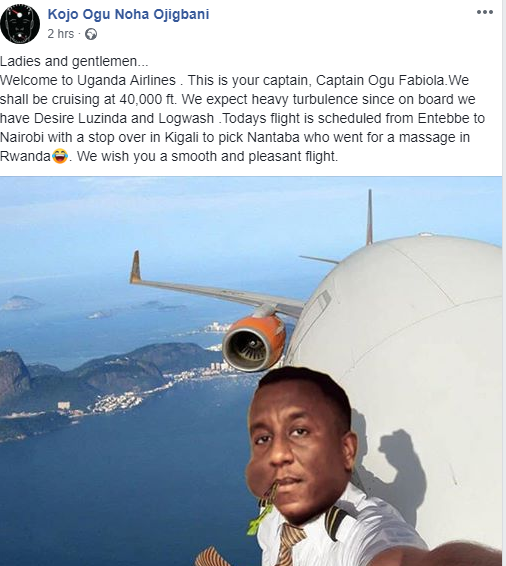 Prince Karim : They would have done this thing 20 years back. Thanks Bobi for the pressure.
LukwagoNicholas : They hit the skies in June I am wondering seems they have gone for repairs . "ZoonaZifanana catfish obansonzi."
ChingMose : There is no need to celebrate my country men, this country had well and better planes than these we claim to be for the country moreover few days back they had the directors of this coporation exposed now how do you celebrate
Geraldine Spencer : You mean GaaGaa buses are here.;
NajjibMutyaba: You mean the ones that Uganda owns 0.001%
Pastor Ssempa: Great developments .Praying that the current thawing of Rwanda Uganda relationships will not hinder Uganda airlines flying to Kigali.
SamwiseGamgee : In the 1970s, Uganda Airlines first commercial passenger plane was the Boeing 707-320c 5X-UAC with a carrying capacity from 140-219 passengers.Its 2019 and we are welcoming a Bombardier CRJ900 with a capacity of 71-96 passengers.
Sir Arthur: Dear Ugandans , the serial numbers for our Uganda Airlines first two Bombardier CRJ900 Aircrafts are 15461 and 15457 respectively . incase anyone wants to steal our investment, you know what to do.
KaMalaika: But Ugandans are not thankful .why is everyone complaining about our new beautiful buses.
Wordsmith: Every win should be celebrated and today we celebrate the touch down of Uganda Airlines at Entebbe Airport
VinnyRadak : In other countries  mbu these are owned by musicians, pastors and other individuals
Randy: Omusajjaonotaswala . YatomezaLandRover defender Kati atuguliddebuVitz. Someone needs to tell Boda guys about the two Airbus A330ne0 that were ordered by Uganda Airlines.
S.Nuwagira: It doesn't make sense to have huge aircrafts that we will struggle to find passengers for. It's also okay to start small and I don't want government to bring up more taxes for us to support the airline.
Pretty Thug: You last went to Entebbe Airport for your school trip but you're the first to throw shade on the government for trying to better your country. If they purchased mini bodabodas I would be the first to criticize . Leave issues of the generals to the generals .Uganda Airlines.
Luvic: The economy of Uganda advanced 6.6% year on year in the fourth quarter of 2018. Uganda Airlines will change it to 7%. This is all the work of our President Kaguta Museveni and his cabinet Uganda moving forward.
Edgar Kabaale: Welcome back, after Easter the airline resurrected too. Thank God.
Ku NkokoNtabuka: one thing that is sure bet about the Uganda Airlines revival is that it will be one of the key stand points for an NRM re-election campaign come 2021 or thereabout