34-year-old Mariam Namukasa, a primary school teacher, is one of the contestants at the inaugural Miss Curvy pageant, scheduled to be held this weekend (Friday 26th April) at Hotel Africana.
[See video of Namukasa speaking at the end of the story below.]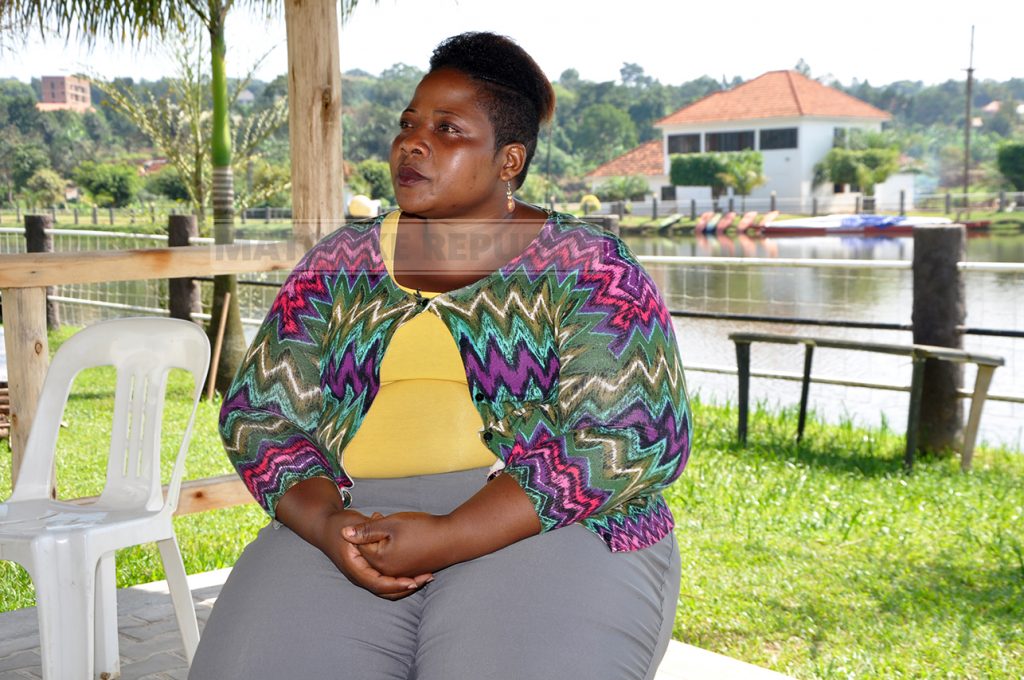 But while every contestant at the pageant has their own unique story as to why they're in the pageant, Namukasa has one of the most exceptional and touching reasons for being at Miss Curvy 2019.
Mariam Namukasa is at the pageant to show that Plus-size women can also be beautiful, as well as to inspire herself further in terms of self-confidence –all against the background of her husband having dumped her for a slender woman when Namukasa gained weight.
"What I went through in my marriage inspired me to contest in the pageant," Namukasa says. "I was a slender girl when I got married, though unofficially because my man had promised to visit my parents and formalize the marriage with time."
Namukasa narrates further; "However, when I gave birth and gained more weight yet I was already quite big, my husband began to distance himself from me and eventually walked out for a slender girl. He began by bringing other women into our marital home, openly telling me that with my weight I no longer qualified to be his lover. I tried to cut the weight with all sorts of things, but it couldn't go, and I realised it was something genetical because in my family we are all big."
"Regarding his marital duties, he stopped touching me at all, and if he did he would only use his fingers saying I couldn't give him appetite. He also began verbally abusing me, calling me a pig, an elephant –altogether the emotional abuse was too much for me. Eventually he walked out to marry a slender woman and left me emotionally shattered."
"I came to Miss Curvy to show that even Plus-size women can be beautiful. Friends helped me a lot to help me rediscover my self-confidence, and Miss Curvy ahs helped too."
The 34-year-old also says she is in the contest to inspire her daughter who is already 45 kgs at 7 years of age, to show her that she can also be beautiful and have the world appreciate it even when she is Plus-size by nature.
Namukasa says though different men have approached her since her husband walked out, she has remained single because she is actually yet to find it within her to romantically deal with a man again because her heart was broken.