Dokolo Woman MP, Hon. Cecilia Ogwal has said that although Bobi Wine is a youth, he shouldn't be underrated, and anyone condemning him while claiming to belong to the opposition is not truly with the opposition.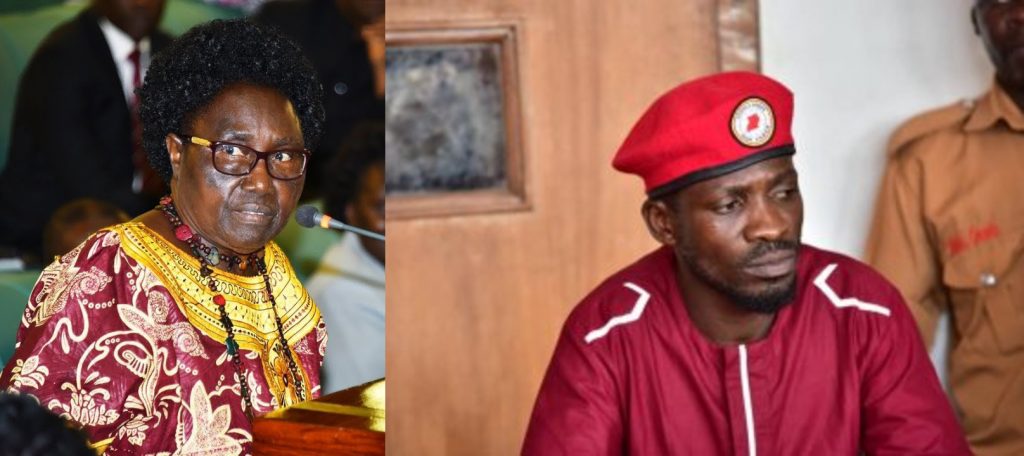 According to Ogwal, Bobi Wine is still trying to find his bearing, but what he is doing right and any professing member of the Opposition condemning the Kyadondo East legislator isn't truly with the opposition.

"What matters is that Bobi Wine is a Member of the Opposition, he is fighting for better leadership in this country," Ogwal reckoned.
Speaking about the recent MP's increment of their allowances, Hon. Ogwal defended the inrease, saying that if a permanent secretary earns approximately 15m while an MP earns 11m per month, why should people complain when MPs increase their allowances to meet their many demands as leaders?
"An MP has to make a contribution to a vehicle, while a permanent secretary has a free vehicle, driver and maintenance. Bt the public doesn't complain about the pay of permanent secretaries," Hon. Ogwal argued.
The veteran politician also said that she personally has no problem with President Museveni, but doesn't agree  with his method of running the government .
"He is military and I take the democratic approach." Ogwal said