The governing body of Uganda's capital, Kampala Capital City Authority (KCCA) needs a total of Shs140 billion to rid the city of the garbage.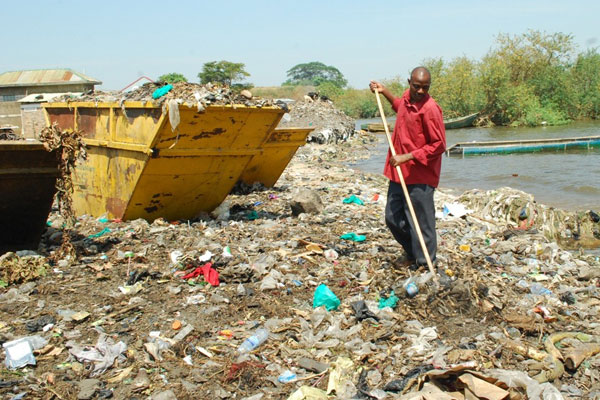 The Authority's disclosure has been made in the 2019/2020 ministerial policy statement for KCCA before the Presidential Affairs Committee of Parliament.
MPs recently expressed concerns over the poor sanitation in Kampala after making visits around and taking an on-the-spot assessment of how KCCA is rendering services to the populaion.
The Committee noted with concern the deplorable sanitation conditions in some parts of the city, which was attributed to poor garbage management, inadequate public toilets, dirty water, and poor drainage maintenance -even leading to outbreaks of diseases such as Cholera and dysentery.
In response, the Authority management has told Parliament that KCCA requires 65 trucks to collect garbage within the five divisions, but only 14 trucks are available.
KCCA informed the Committee that the Authority's plan is to increase the number of garbage trucks from the current 14 to 25 and construct public toilets in selected communities in the upcoming Financial Year 2019/2020 – which will cost of Shs20 billion.
The Committee recommended that the Government provides Shs20 billion to enable KCCA purchase garbage trucks and construct public toilets.
Additionally, Parliament was informed of a looming health-related disaster caused by the overutilization of Kiteezi Landfill to the neighbouring community and staff and the challenge is caused by the operational risks of upstream waste collection services.
KCCA also informed the Committee that the Shs100 billion which is required to fund decomposition of the old Kiteezi Landfill and plan an initial entry to the new landfill in Dundu, has not been provided for in the Financial Year 2019/2020 budget ceiling of KCCA.