As the 'war' between Head of House of Prayer Ministries Pastor Aloysious Bugingo and his wife and daughter continues to rage, both sides of the conflict are revealing more and more.
Pastor Bugingo has now revealed what, according to him, tipped off the ongoing saga between him, wife Teddy Bugingo and daughter Doreen Gift Bugingo. The House of Prayer honcho says he is a living testimony of those who have survived being killed by the 'so called loved ones.'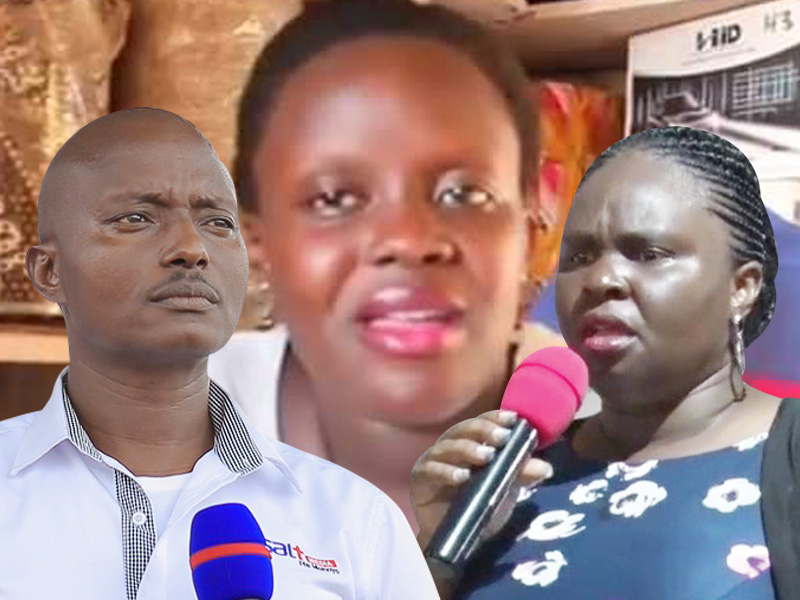 "We have seen many rich and popular personalities being killed by family members. You remember the incident where tycoon Kasiwukira was knocked down and later it emerged that his death was planned and seen through by his wife. My wife and daughter also had similar plans to end my life. But I have survived all that due to the mercy of God," Bugingo said amidst cheers from the followers who attended yesterday's Lunch Hour Prayers at Canaan Land.
Bugingo went ahead to vow that although 'earthly thing' cannot lure him into sacrificing his life, in this case he is willing to fight for the church land because it facilitates the preaching of the gospel. He also added that a huge church will soon been erected at the home of House of Prayer Ministries, known as Canaan Church in Makerere-Kikoni.
Over the weekend during the Sunday service, Bugingo publically accused her wife and daughter trying to steal and sell off 'church' property. However, the daughter earlier today came out and refuted the accusation saying it is impossible because pastor Bugingo is the only signatory to the property.