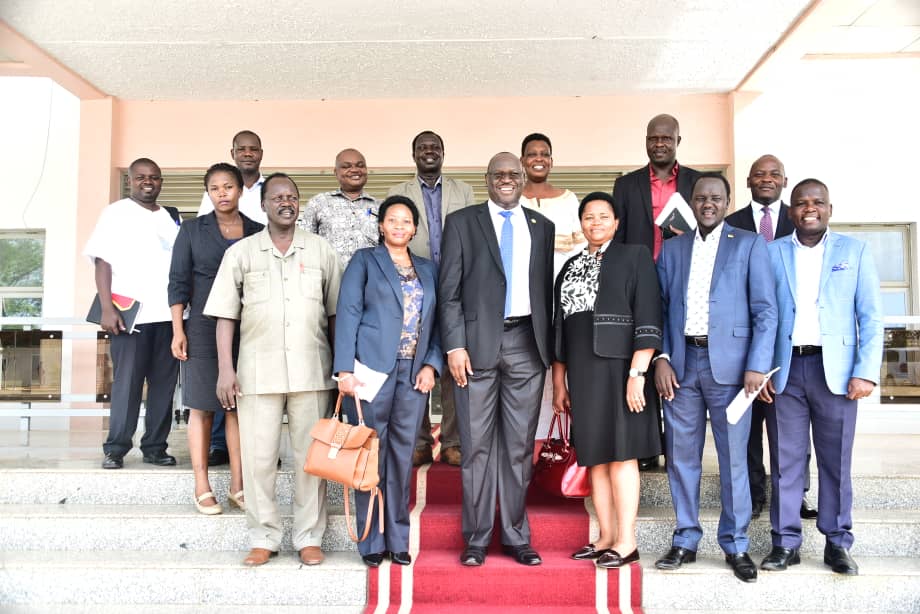 The Speaker of the Transitional National Legislative Assembly of South Sudan, Anthony Makana, has expressed commitment to see that Ugandan traders with claims against the government of South Sudan are paid.
Makana assured a delegation of Members of Parliament from Uganda that his Parliament will collaborate with government of South Sudan to clear Ugandan traders' claims.
"As Parliament we will be standing with you, once the Ministry of Finance appropriates funds for Ugandan traders in the budget, we will not tamper with it, we will pass it such that traders will be paid," Makana said.
He made these remarks during a meeting with members of the Select committee from Parliament of Uganda, investigating payment of Uganda traders who previously operated in South Sudan, on Tuesday April 30, 2019.
The committee is in South Sudan to meet various government agencies over the plight of traders with claims against South Sudan government for over 10 years.
The Select Committee chairperson, Hon Ann Maria Nankabirwa told Speaker Makana that Uganda also requires South Sudan to verify all claimants.
"Parliament is interested in payment of traders, we are ready to appropriate money, but we need to know who the genuine traders are," MP Mathias Mpunga, the Masaka Municipality MP said.
In 2016, the Government of South Sudan (GoSS) requested Government of Uganda (GoU) to pay Ugandan traders who supplied items to South Sudan 10 years ago.
According to a Ministry of Finance report, Uganda has only been able to pay 10 companies to Shs40 bn since the issuance of a sovereign guarantee on January 29, 2019.
In March, Parliament set up the Select Committee to verify the actual beneficiaries of compensation; criteria used to determine the traders to be compensated and the methodology used by government in the compensation.
The House established the committee following complaints by a section of MPs saying that the compensation processes was not fair and was not in line with a parliamentary resolution on the compensation.