Kiboga town is presently a scene of chaos, fire and smoke, as fans of Forum for Democratic Change (FDC) protest Police's breaking-up of the party'e meeting in the town.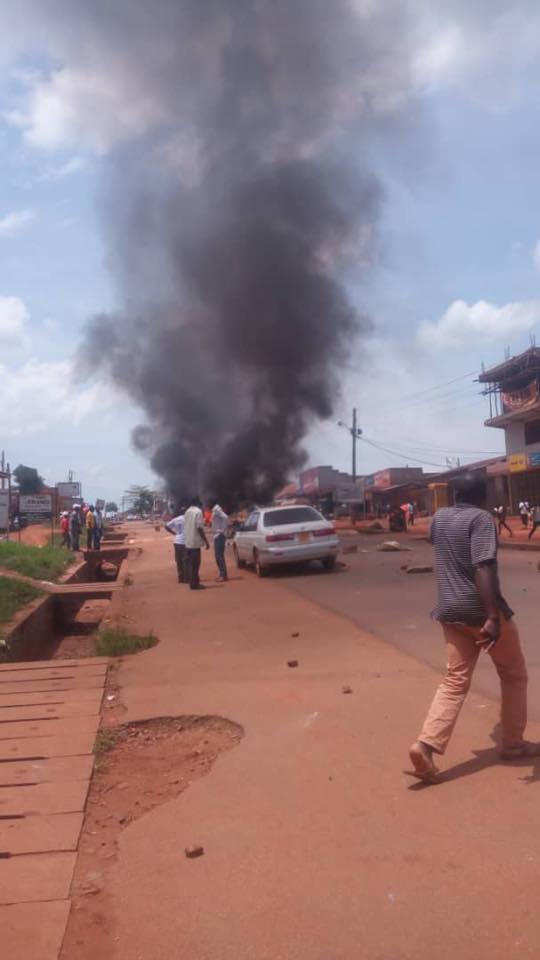 Our sources on the ground tell us that the chaos has erupted after Police broke up the said FDC meeting chaired by Party President Patrick Oboi Amuriat and Sec for Mobilisation Ingrid Turinawe.
Apparently, afetr Police broke up and dispersed the meeting, people turned rowdy, and began throwing stones and other things at the Police, then brgan to block all roads in the town, as well as burning things in the road.
Our sources tell us the atatck on Police has been so bad, the Police officers (who had Patrick Oboi and Ingrid in custody) retreated to their barracks with the politicians, leaving Kiboga town to become a scene of chaos for several minutes before reinforcement from other secuirty forces helped Police move back in to clam the situation.