The head of Worship House Nansana (former Light the World Church), Pr. Wilson Bugembe, has revealed that the said church which he founded and heads is not registered in his name, but in the name of 'Worship House.'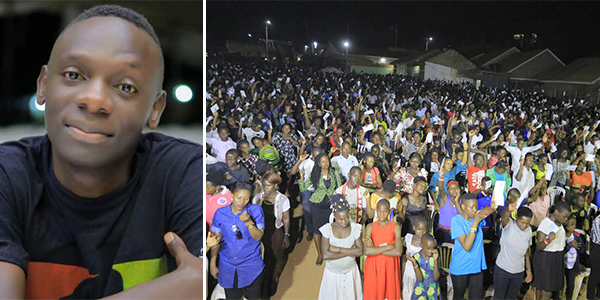 The youthful pastor made the revelation yesterday evening after he was asked by a journalist in an interview why 'Pentecostal' (Balokole) pastors register the churches they start and all the church property in their own names, yet it is the church congregation that contributes money for those things and should therefore be the bona fide owners.
In response, Pr. Bugembe acknowledged that ideally a Pastor should not own church property that his congregation has raised money to buy, and revealed that at his Nansana-based church everything is in the names of the ministry, Worship House.
Pr. Bugingo also revealed that he actually doesn't receive any payment from the church for the work he does as Senior Pastor at Worship House.
"The church board wanted to pay me, but I told them to leave the money and use it for other needs at the church. I told them I can comfortably survive off my singing career because I go and sing for people all over the country and even abroad," pr. Bugingo said.
The youthful pastor said everything he does at his church is for the glory of God, and revealed that they are in the process of constructing a magnificent new church building solely for the purpose of glorifying God –so everyone who will see the church will acknowledge that God is indeed great.