Either Tanzanian superstar Diamond Platnumz enjoys publicly revealing who cheated on who, or he is simply a gifted gossip monger attempting to develop his talent to the next level, or …there could even be something wrong with the singer in regard to gossiping.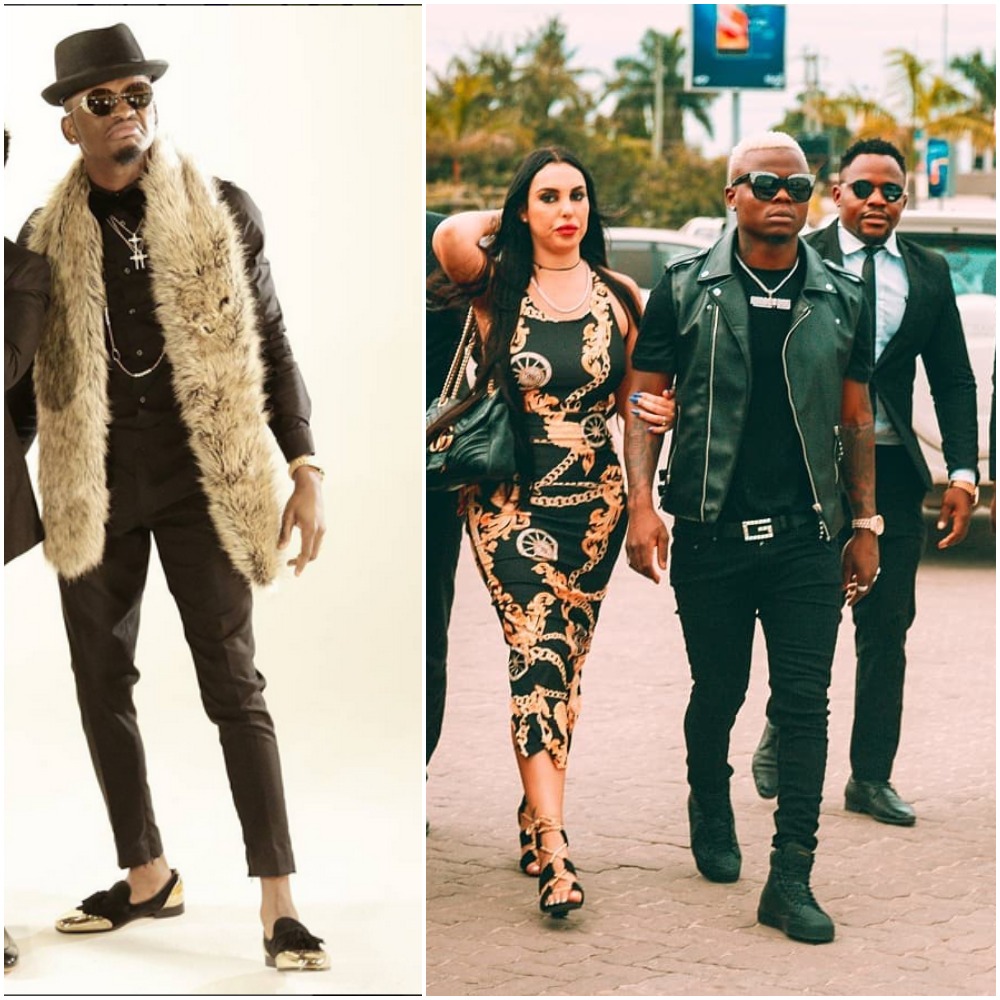 Not long ago the Tanzanian superstar publicly alleged (live on radio) that former flame Zari Hassan cheated on him with former P-Square member Paul Okoye aka Mr. P, as well as with her personal trainer.
Now Diamond has now come out to reveal that the Italian girlfriend of his fellow Tanzanian crooner Harmonize also recently cheated on the singer with a bodyguard. Diamond makes the claim on his new song inama featuring Fally Ipupa, kind of confirming a rumour that has been going around in Tanzanian showbiz circles that Sarah Michelloti (Harmonize's Italian girlfriend) indeed cheated with a bodyguard.

Minchelloti and Harmonize have been an item for a couple of years and are allegedly even set to walk down the aisle sometime this year. The couple has previously denied the claims that Sarah cheated with a bodyguard.
However, now with Diamond also sanctioning the veracity of the claims, it becomes rather hard for anyone to anymore rubbish the allegations.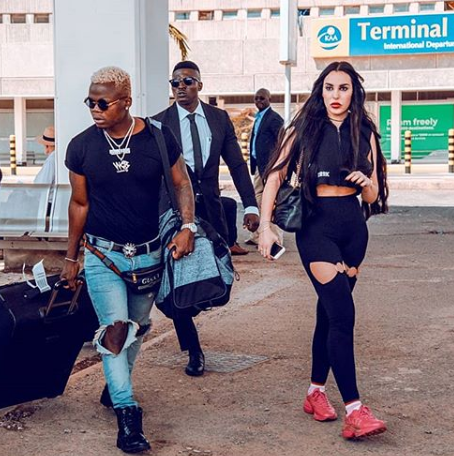 Harmonize is presently signed onto Diamond's Wasafiri Records, and the bodyguard whom Diamond says Harmonize's girlfriend cheated with until recently worked for Wasafiri Records (meaning Diamond as company boss should have caught wind of the allegation 'at office'). Actually the bodyguard was allegedly fired from his job because of the cheating scandal.
Through his Instagram page Harmonize has responded by saying that it was disrespectful of Diamond Platnumz to air out such information. Harmonize, who is friends with Diamond, has said that for a minute after hearing his boss make the allegations on his new song, he couldn't believe that Diamond was indeed going on to affirm that Sarah whom he is set to get married to soon had an affair with a bodyguard. The Wasafiri-signed singer, summed it all up by saying that there is nothing he can do about this situation now that the news is out.
Many are still trying to figure out why exactly Diamond might have made these public allegations about Harmonize and Sarah Minchelloti.
Here's Harmonize's response: