During the main Sunday service at Canaan Land ( the base of House of Prayer Ministries International) in Makerere Kikoni yesterday, Pastor Aloysius Bugingo revealed that the controversy-filled week has been a blessing in disguise for the ministry.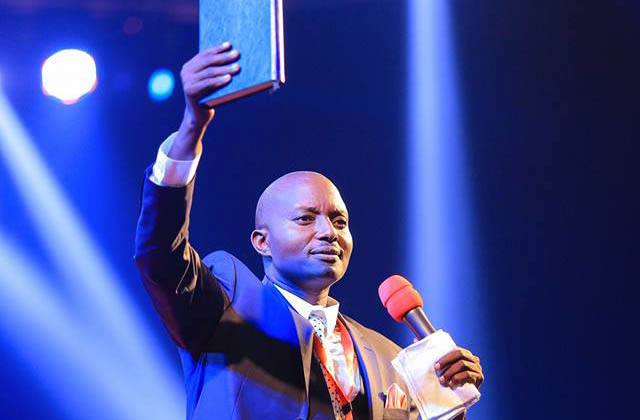 The previous week saw the honcho of House of Prayer Ministries caught up in a controversy that grabbed headlines nation-wide, as his estranged wife and daughter and came out to reveal that the preacher deserted his marital home in 2016 and began living with a mistress, Susan Makula Nantaba –who happens to be a church member and employee of the ministry's media franchise, Salt Media.
Before making the revelation of how the controversy-filled week has been a blessing, Pastor Bugingo first thanked his followers for standing with him and with the entire church in the face of the escalated war of words with wife Teddy Naluswa Bugingo and daughter Doreen Bugingo.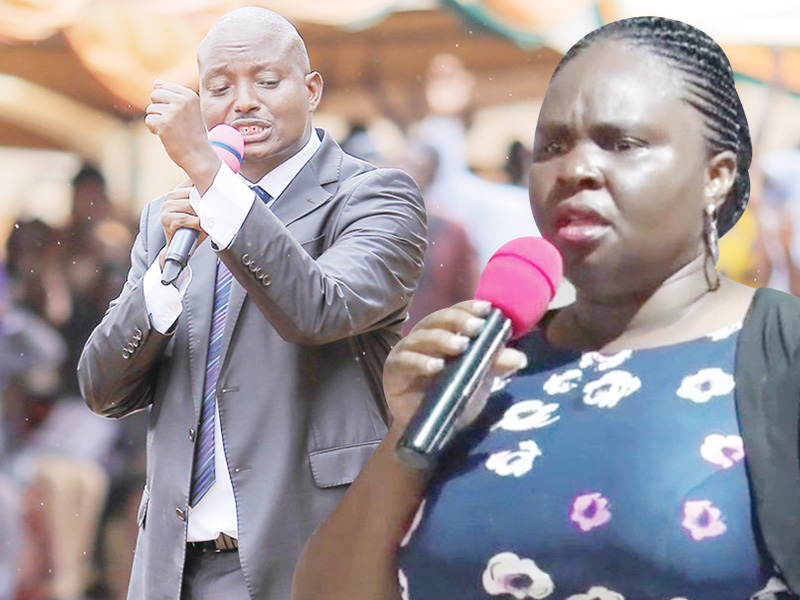 "Many thought we only brave the rain and sunshine here, but you have proved to them that we can handle more than that," Bugingo said.
The motor-mouthed man of God then went on to reveal that last week's controversy must have ironically handed the church a positive boost, owing to the fact that the ministry received significantly increased contributions toward the building of the new church (popularly referred to as 'The Pentagon').
"Despite all that has happened this week, we have received a record contribution towards the building of the House of the Lord, over Shs36 million in the past six days," Pr. Bugingo said.
On a related front, as the service was going on, Pastor Bugingo's wife Teddy Bugingo made a surprise attendance at Canaan land. She was led by the ushers to the front seats, which spurred deafening cheers from the crowds who seemed impressed with her for the braveness.