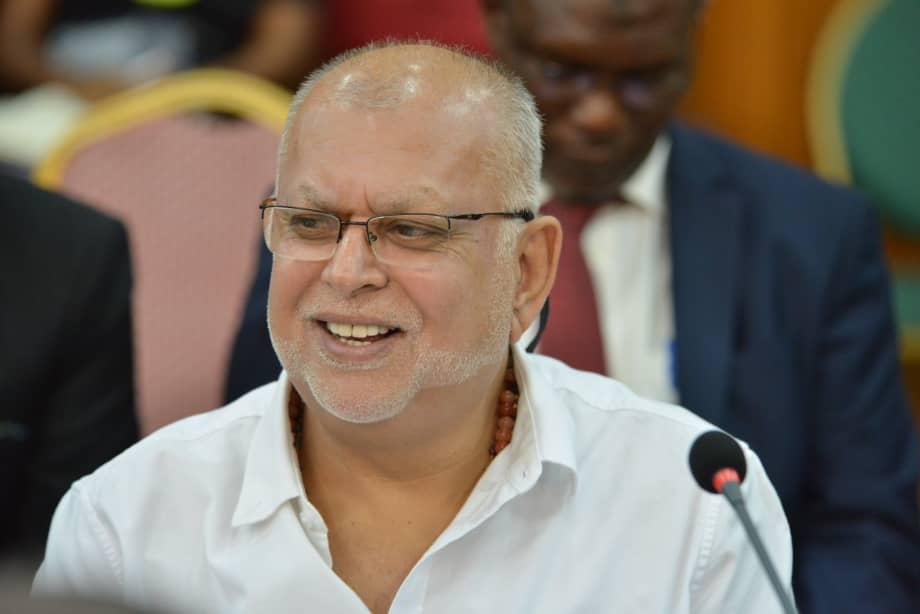 Tycoon Sudhir Ruparelia has applied to the Commercial Court to dismiss a 2017 multi-billion case that Bank of Uganda through Crane Bank (in receivership) brought against him and his real estate firm Meera investments.
In the application dated April 30, Sudhir contends that Crane Bank has no locus standi (ability, right or capacity of party to bring an action or appear in court or participate in a case) as a company under receivership cannot sue or be sued.
In an affidavit to support his application, Sudhir stated that his lawyers Kampala Associated Advocates advised that Crane Bank (under receivership) had no legal capacity to sue him.
"I verily believe [the advice] to be true," he stated.
Background
The series of events stem from Bank of Uganda's October 2016 action of placing Crane Bank where Sudhir was a shareholder under statutory management stating that it was "significantly undercapitalised, posing a systemic risk to the stability of the financial system. The bank was sold to DFCU in January 2017 after placing it under receivership.
BoU through Crane Bank (in receivership) then sued Sudhir for allegedly syphoning Shs397b in fraudulent transactions. Sudhir rubbished the allegations as false and counter-sued BoU, seeking compensation of $8m (Shs28b) in damages for breach of contract.
It was also alleged that the entire land where Crane Bank had branches was transferred to Meera Investments, a company owned by Sudhir and then leased to Crane Bank and it now wants the land back.
The Commercial Court head, Justice David Wangutusi, advised mediation between the two parties (Sudhir and BoU) as the losing party would pay heavily if the case went to full trial.
Throw out the entire case
To punch more holes into BoU's case, away from the fact that a party under receivership cannot sue or be sued, Sudhir's lawyers argue that Crane Bank cannot sue for "the recovery, transfer and return of freehold property when the respondent is a non-citizen within the meaning of the law."
The Constitution and Land Act bar non-Ugandans from owning freehold property. The majority of Crane Bank shares were owned by non-Ugandans. Sudhir in his affidavit stated that Rasik Kantaria a Kenyan national took up 47% of the bank in 2010, later transferring his shares to White Sapphire Ltd, a company incorporated in Mauritius. A British citizen Jitendra Singhani owned 4% of the bank making it 51% foreign owned.
Crane Bank also accused Sudhir of failing to remit more than Shs52billion to National Social Security Fund (NSSF) as worker's contributions and wants him to pay the amount. However, his lawyers want these claims dismissed and contend that this case should have been brought against Crane Bank itself and not the shareholders since they were not involved in the day to day running of the bank.
The tycoon's lawyers also say the case brought against him does not disclose a cause of action against the applicant (Sudhir) as provided for by Order 6 Rule 29 of the Civil Procedure Regulations.
Hence, Sudhir wants the entire case dismissed with costs.
Early win
Last December, Sudhir scored a win against BoU when court ruled that AF Mpanga and MMAKS Advocates who were serving as BoU's external lawyers on the case were conflicted and hence not fit to represent BoU on the case. The two law firms had previously represented Sudhir and he argued that they would jeopardise his case and court ruled in his favour.
July 3 has been set as the date for the first hearing of the case.